Need more help? Contact our team on
+44 191 265 7411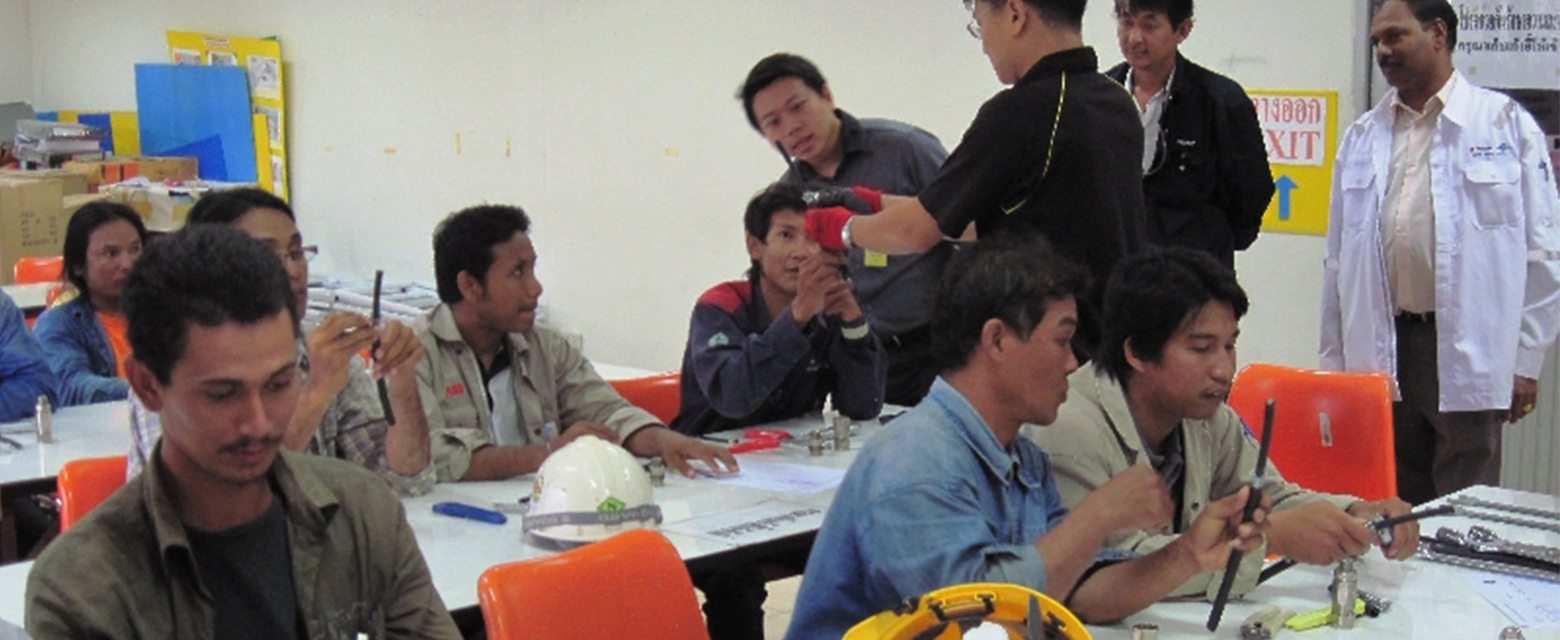 Customer training
Ensuring that installers are equipped with the right skills to install any cable gland is essential – and it is important to understand that not all cable glands are installed in the same way.
CMP Products' cable glands are designed with a range of features which make our products amongst the safest in the world. In order to ensure that this safety carries through to installation, we provide on-site, hands-on training to installers, supervisors and inspectors throughout the world and in a range of different languages.
Our courses allow trainees to receive direct instruction from our own staff on installing cable glands efficiently and safely; and can complement other training courses provided by external training organisations, whilst providing a much more detailed overview of our products that is not available elsewhere.
Whether required for activities at a main construction site, shipyard, module fabrication yard, or vendor package location, all training provided by CMP Products is carried out by personnel who diligently follow the expected corporate HSE requirements. We also operate within our own WorkSafe – BeSafe model and will respect and follow any further customer-required health and safety procedures applicable.
This ensures that installation is carried out in a safe manner by certified individuals, whether delivered to permanently employed staff, or temporary contract personnel.
This type of practical training is an invaluable resource that helps to ensure the safe installation of cable systems around the world, whilst improving productivity, reducing down time and ultimately improving the long term technical integrity of cable systems.
If you are interested in training, please contact us today.
Alternatively, you can download our fitting instructions here.