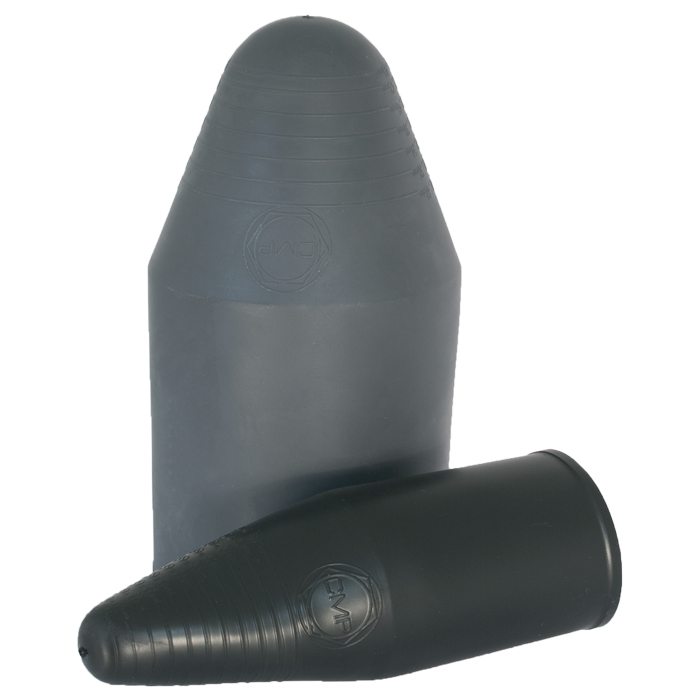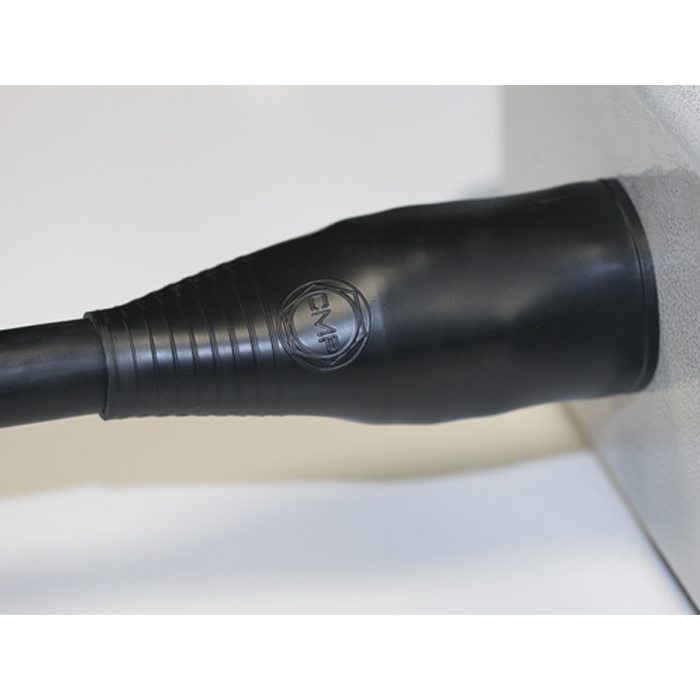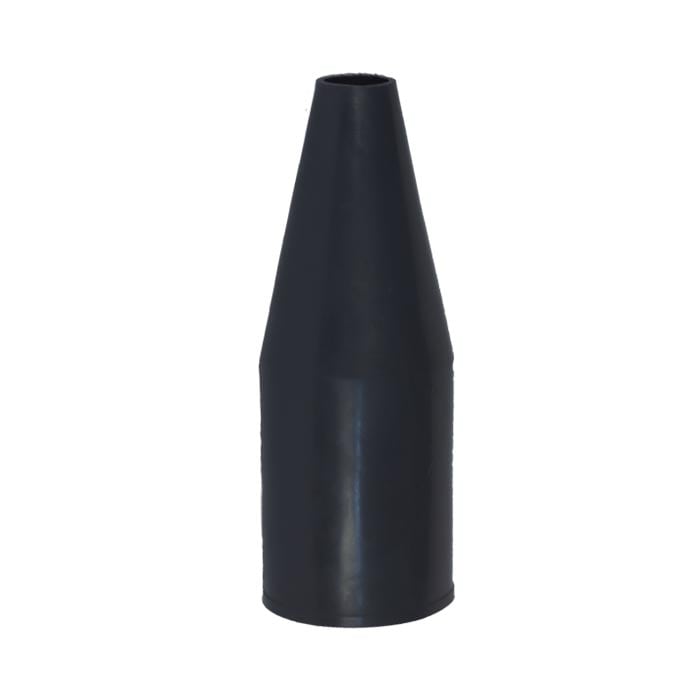 Want to discuss this product with one of the CMP Technical Team? Call one of our team now on
+44 191 265 7411
LSF & PVC Cable Shrouds
We'd like to keep in touch
We have some exciting things in the pipeline - if you'd like to be the first to know please enter your email address below.
CMP Products' cable shrouds minimise the risk of dirt or foreign substances gathering on the cable gland and point of cable to cable interface.
LSF cable shrouds are Low Smoke & Fume (LSF), and Phosphorus Free to suit all CMP SOLO Cable Glands. Manufactured from low smoke, self-extinguishing, non-drip and halogen free material, these shrouds are rated UL94 V0 and are essential for areas where fire safety is key. CMP LSF shrouds and CMP SOLO Cable Glands meet the requirements of the London Underground Fire Safety Regulations and as such, they are LUL approved for use within the London Underground network.
CMP cable shrouds are available in a variety of colours, not all colours are available in all materials, please enquire for further information.
Temperature ratings for CMP shrouds are as follows:
PVC -60°C to +90°C
LSF -60°C to +130°C
PCP -60°C to +100°C
Please click here to view installation instructions. Alternatively, a link to the installation video can be found below.
Note: PCP cable shrouds are available, only in open-ended style and only in the colour black. Please contact the CMP Technical Team for more information.
Watch Installation Video
STANDARD GLANDS
A2
A2e / A2F / A2HT / A2F100 / A2E100
RA2E
A2RC / A2FRC
ZEN
BW
BWL
C2K / C2KGP
CW / CWe / CX / CXe
CXT
E-TYPE
PX2K
PXRC
PXSS2K
PXSS2K-HC
S-TYPE
T3CDS / T3CDS-PB
TE1FU / TE1FU-PB
Size
Metric
NPT
16
M16
1/2"
PVC02
PVC04
-
PVC04
-
-
-
PVC04
-
-
PVC04
-
-
-
-
PVC04
PVC36
PVC04
20s/16
M20
1/2"
PVC04
PVC04
PVC05
PVC04
-
-
PVC04
PVC04
PVC04
PVC04
PVC04
PVC06
-
PVC06
PVC06
PVC04
PVC36
PVC04
20s
M20
1/2"
PVC04
PVC04
PVC05
PVC04
PVC04
PVC02
PVC04
PVC04
PVC04
PVC04
PVC04
PVC06
-
PVC06
PVC06
PVC04
PVC36
PVC04
20
M20
1/2"
PVC05
PVC05
PVC05
PVC05
PVC06
PVC05
PVC06
PVC06
PVC06
PVC05
PVC06
PVC06
PVC06
PVC06
PVC06
PVC05
PVC06
PVC06
25s
M25
3/4"
-
-
-
-
PVC09
-
-
PVC09
PVC09
-
PVC09
PVC09
-
-
-
-
PVC09
PVC09
25
M25
3/4"
PVC09
PVC09
PVC09
PVC09
PVC09
PVC07
PVC09
PVC09
PVC09
PVC09
PVC09
PVC09
PVC09
PVC09
PVC09
PVC09
PVC09
PVC09
32
M32
1"
PVC10
PVC10
PVC10
PVC10
PVC11
PVC10
PVC11
PVC11
PVC11
PVC10
PVC11
PVC11
PVC10
PVC10
PVC10
PVC10
PVC11
PVC11
40
M40
1-1/4"
PVC13
PVC13
PVC13
PVC13
PVC15
PVC13
PVC15
PVC15
PVC15
PVC13
PVC15
PVC15
PVC13
PVC13
PVC13
PVC13
PVC15
PVC15
50s
M50
1-1/2"
PVC15
PVC15
PVC18
PVC15
PVC18
PVC16
PVC18
PVC18
PVC18
PVC15
PVC18
PVC18
PVC15
PVC15
PVC18
PVC15
PVC18
PVC18
50
M50
2"
PVC18
PVC18
PVC18
PVC18
PVC21
PVC19
PVC21
PVC21
PVC21
PVC18
PVC21
PVC21
PVC18
PVC18
PVC18
PVC18
PVC21
PVC21
63s
M63
2"
PVC21
PVC21
PVC23
PVC21
PVC23
PVC23
PVC23
PVC23
PVC23
PVC21
PVC23
PVC23
PVC21
PVC21
PVC21
PVC21
PVC23
PVC23
63
M63
2-1/2"
PVC23
PVC23
PVC23
PVC23
PVC25
PVC24
PVC25
PVC25
PVC25
PVC23
PVC25
PVC25
PVC23
PVC23
PVC23
PVC23
PVC25
PVC25
75s
M75
2-1/2"
PVC26
PVC26
PVC26
PVC26
PVC28
PVC27
PVC28
PVC28
PVC28
PVC26
PVC28
PVC28
PVC26
PVC25
PVC25
PVC26
PVC28
PVC28
75
M75
3"
PVC24
PVC24
PVC27
PVC26
PVC30
PVC29
PVC30
PVC30
PVC30
PVC26
PVC30
PVC30
PVC26
PVC27
PVC27
PVC26
PVC30
PVC30
90
M90
3"
PVC31
PVC31
PVC31
PVC31
PVC32
-
PVC32
PVC32
PVC32
PVC31
PVC32
PVC32
PVC31
PVC31
-
PVC31
PVC32
PVC32
100
M100
4"
-
-
-
-
-
-
-
-
-
-
-
-
-
-
-
-
-
115
M115
4-1/2"
-
-
-
-
-
-
-
-
-
-
-
-
-
-
-
-
-
130
M130
5"
-
-
-
-
-
-
-
-
-
-
-
-
-
-
-
-
-
A2FFC Gland Size
Suffix
Shrouds for CMP Type A2FFC
TC Gland Size
Shrouds for CMP Type TC
TMC2 Gland Size
Shrouds for CMP Type TMC2 / TMC2BC
TMC2X Gland Size
Shrouds for CMP Type TMC2X
TMC Gland Size
Shrouds for CMP Type TMC / TMCX
PVC Ref
PVC Ref
PVC Ref
PVC Ref
PVC Ref
20s16
C000
PVC04
TC-050##028
PVC05
TMC2-050##075
PVC06
TMC2X-050##075
PVC06
TMC050S##
PVC06
20s16
C001
PVC04
TC-075##028
PVC05
TMC2-075##075
PVC06
TMC2X-050##099
PVC09
TMC050##
PVC09
20s16
C004
PVC04
TC-050##055
PVC06
TMC2-050##099
PVC09
TMC2X-075##075
PVC06
TMC075##
PVC10
20s16
C009
PVC04
TC-075##055
PVC09
TMC2-075##099
PVC09
TMC2X-075##099
PVC09
TMC100##
PVC13
20s16
C010
PVC04
TC-075##079
PVC09
TMC2-075##118
PVC11
TMC2X-075##118
PVC11
TMC125##
PVC15
20s16
C020
PVC04
TC-100##079
PVC09
TMC2-100##118
PVC11
TMC2X-100##118
PVC11
TMC150##
PVC18
20s16
C025
PVC04
TC-100##104
PVC11
TMC2-100##137
PVC15
TMC2X-100##137
PVC15
TMC200S##
PVC21
20s16
C030
PVC04
TC-125##104
PVC11
TMC2-125##137
PVC15
TMC2X-125##137
PVC15
TMC200##
PVC23
20S
C025
PVC04
TC-125##127
PVC13
TMC2-125##162
PVC18
TMC2X-125##162
PVC18
TMC250S##
PVC25
20S
C040
PVC04
TC-150##127
PVC13
TMC2-150##162
PVC18
TMC2X-125##190
PVC37
TMC250##
PVC27
20S
C045
PVC04
TC-150##150
PVC21
TMC2-125##190
PVC37
TMC2X-150##162
PVC18
TMC300##
PVC32
20S
C060
PVC04
TC-200##150
PVC21
TMC2-150##190
PVC37
TMC2X-150##190
PVC37
TMC350##
-
20
C050
PVC05
TC-200##174
PVC21
TMC2-150##200
PVC21
TMC2X-150##200
PVC21
TMC400##
-
20
C066
PVC05
TC-250##174
PVC21
TMC2-200##200
PVC21
TMC2X-200##200
PVC21
20
C070
PVC05
TC-200##197
PVC28
TMC2-150##233
PVC23
TMC2X-200##233
PVC23
20
C075
PVC05
TC-250##197
PVC28
TMC2-200##233
PVC23
TMC2X-250##233
PVC28
20
C080
PVC05
TC-250##220
PVC28
TMC2-200##272
PVC28
TMC2X-250##272
PVC28
20
C085
PVC05
TC-300##220
PVC28
TMC2-250##272
PVC28
TMC2X-300##272
PVC31
25
C100
PVC09
TC-250##244
PVC31
TMC2-300##325
PVC32
TMC2X-300##325
PVC32
25
C105
PVC09
TC-300##244
PVC31
TMC2-350##325
PVC32
TMC2X-350##325
PVC32
25
C110
PVC09
TC-300##268
PVC31
TMC2-350##376
-
TMC2X-350##376
-
25
C115
PVC09
TC-350##268
PVC31
TMC2-400##376
-
TMC2X-400##376
-
25
C120
PVC09
TC-350##315
-
TMC2-400##425
-
TMC2X-400##425
-
25
C180
PVC09
TC-400##315
-
32
C250
PVC10
TC-400##354
-
32
C280
PVC10
32
C290
PVC11
40
C300
PVC13
40
C380
PVC13
50S
C450
PVC18
50S
C500
PVC18
50
C550
PVC18
STANDARD GLANDS
A2
A2e / A2F / A2HT / A2F100 / A2E100
RA2E
A2RC / A2FRC
ZEN
BW
BWL
C2K / C2KGP
CW / CWe / CX / CXe
CXT
E-TYPE
PX2K
PXRC
PXSS2K
PXSS2K-HC
S TYPE
T3CDS / T3CDS-PB
TE1FU / TE1FU-PB
Size
Metric
NPT
16
M16
1/2"
LSF02
LSF02
-
LSF04
-
-
-
LSF04
LSF04
-
LSF04
-
-
-
-
LSF04
LSF36
LSF04
20s/16
M20
1/2"
LSF04
LSF04
LSF05
LSF04
-
-
LSF04
LSF04
LSF04
LSF04
LSF04
LSF06
-
LSF06
LSF06
LSF04
LSF36
LSF04
20s
M20
1/2"
LSF04
LSF04
LSF05
LSF04
LSF04
LSF02
LSF04
LSF04
LSF04
LSF04
LSF04
LSF06
-
LSF06
LSF06
LSF04
LSF36
LSF04
20
M20
1/2"
LSF05
LSF05
LSF05
LSF05
LSF06
LSF05
LSF06
LSF06
LSF06
LSF05
LSF06
LSF06
LSF06
LSF06
LSF06
LSF05
LSF06
LSF06
25s
M25
3/4"
-
-
-
-
LSF09
-
-
LSF09
LSF09
-
LSF09
LSF09
-
-
-
-
LSF09
LSF09
25
M25
3/4"
LSF09
LSF09
LSF09
LSF09
LSF09
LSF07
LSF09
LSF09
LSF09
LSF09
LSF09
LSF09
LSF09
LSF09
LSF09
LSF09
LSF09
LSF09
32
M32
1"
LSF10
LSF10
LSF10
LSF10
LSF11
LSF10
LSF11
LSF11
LSF11
LSF10
LSF11
LSF11
LSF10
LSF10
LSF10
LSF10
LSF11
LSF11
40
M40
1-1/4"
LSF13
LSF13
LSF13
LSF13
LSF15
LSF13
LSF15
LSF15
LSF15
LSF13
LSF15
LSF15
LSF13
LSF13
LSF13
LSF13
LSF15
LSF15
50s
M50
1-1/2"
LSF15
LSF15
LSF18
LSF15
LSF18
LSF16
LSF18
LSF18
LSF18
LSF15
LSF18
LSF18
LSF15
LSF15
LSF18
LSF15
LSF18
LSF18
50
M50
2"
LSF18
LSF18
LSF18
LSF18
LSF21
LSF19
LSF21
LSF21
LSF21
LSF18
LSF21
LSF21
LSF18
LSF18
LSF18
LSF18
LSF21
LSF21
63s
M63
2"
LSF21
LSF21
LSF23
LSF21
LSF23
LSF23
LSF23
LSF23
LSF23
LSF21
LSF23
LSF23
LSF21
LSF21
LSF21
LSF21
LSF23
LSF23
63
M63
2-1/2"
LSF23
LSF23
LSF23
LSF23
LSF25
LSF24
LSF25
LSF25
LSF25
LSF23
LSF25
LSF25
LSF23
LSF23
LSF23
LSF23
LSF25
LSF25
75s
M75
2-1/2"
LSF26
LSF26
LSF26
LSF26
LSF28
LSF27
LSF28
LSF28
LSF28
LSF26
LSF28
LSF28
LSF26
LSF25
LSF25
LSF26
LSF28
LSF28
75
M75
3"
LSF24
LSF24
LSF27
LSF26
LSF30
LSF29
LSF30
LSF30
LSF30
LSF26
LSF30
LSF30
LSF26
LSF27
LSF27
LSF26
LSF30
LSF30
90
M90
3"
LSF31
LSF31
LSF31
LSF31
LSF32
-
LSF32
LSF32
LSF32
LSF31
LSF32
LSF32
LSF31
LSF31
-
LSF31
LSF32
LSF32
100
M100
4"
LSF33
LSF33
LSF33
-
-
-
-
LSF33
LSF33
LSF33
LSF33
LSF33
-
LSF33
-
LSF33
LSF33
LSF33
115
M115
4-1/2"
LSF34
LSF34
LSF34
-
-
-
-
LSF34
LSF34
LSF34
LSF34
-
-
-
-
LSF34
LSF34
LSF34
130
M130
5"
LSF35
LSF35
LSF35
-
-
-
-
LSF35
LSF35
LSF35
LSF35
-
-
-
-
LSF35
LSF35
LSF35
A2FFC Gland Size
Suffix
Shrouds for CMP Type A2FFC
TC Gland Size
Shrouds for CMP Type TC
TMC2 Gland Size
Shrouds for CMP Type TMC2 / TMC2BC
TMC2X Gland Size
Shrouds for CMP Type TMC2X
TMC Gland Size
Shrouds for CMP Type TMC / TMCX
LSF Ref
LSF Ref
LSF Ref
LSF Ref
LSF Ref
20s16
C000
LSF04
TC-050##028
LSF05
TMC2-050##075
LSF06
TMC2X-050##075
LSF06
TMC050S##
LSF06
20s16
C001
LSF04
TC-075##028
LSF05
TMC2-075##075
LSF06
TMC2X-050##099
LSF09
TMC050##
LSF09
20s16
C004
LSF04
TC-050##055
LSF06
TMC2-050##099
LSF09
TMC2X-075##075
LSF06
TMC075##
LSF10
20s16
C009
LSF04
TC-075##055
LSF09
TMC2-075##099
LSF09
TMC2X-075##099
LSF09
TMC100##
LSF13
20s16
C010
LSF04
TC-075##079
LSF09
TMC2-075##118
LSF11
TMC2X-075##118
LSF11
TMC125##
LSF15
20s16
C020
LSF04
TC-100##079
LSF09
TMC2-100##118
LSF11
TMC2X-100##118
LSF11
TMC150##
LSF18
20s16
C025
LSF04
TC-100##104
LSF11
TMC2-100##137
LSF15
TMC2X-100##137
LSF15
TMC200S##
LSF21
20s16
C030
LSF04
TC-125##104
LSF11
TMC2-125##137
LSF15
TMC2X-125##137
LSF15
TMC200##
LSF23
20S
C025
LSF04
TC-125##127
LSF13
TMC2-125##162
LSF18
TMC2X-125##162
LSF18
TMC250S##
LSF25
20S
C040
LSF04
TC-150##127
LSF13
TMC2-150##162
LSF18
TMC2X-125##190
LSF37
TMC250##
LSF27
20S
C045
LSF04
TC-150##150
LSF21
TMC2-125##190
LSF37
TMC2X-150##162
LSF18
TMC300##
LSF32
20S
C060
LSF04
TC-200##150
LSF21
TMC2-150##190
LSF37
TMC2X-150##190
LSF37
TMC350##
LSF34
20
C050
LSF05
TC-200##174
LSF21
TMC2-150##200
LSF21
TMC2X-150##200
LSF21
TMC400##
LSF34
20
C066
LSF05
TC-250##174
LSF21
TMC2-200##200
LSF21
TMC2X-200##200
LSF21
20
C070
LSF05
TC-200##197
LSF28
TMC2-150##233
LSF23
TMC2X-200##233
LSF23
20
C075
LSF05
TC-250##197
LSF28
TMC2-200##233
LSF23
TMC2X-250##233
LSF28
20
C080
LSF05
TC-250##220
LSF28
TMC2-200##272
LSF28
TMC2X-250##272
LSF28
20
C085
LSF05
TC-300##220
LSF28
TMC2-250##272
LSF28
TMC2X-300##272
LSF31
25
C100
LSF09
TC-250##244
LSF31
TMC2-300##325
LSF32
TMC2X-300##325
LSF32
25
C105
LSF09
TC-300##244
LSF31
TMC2-350##325
LSF32
TMC2X-350##325
LSF32
25
C110
LSF09
TC-300##268
LSF31
TMC2-350##376
LSF33
TMC2X-350##376
LSF33
25
C115
LSF09
TC-350##268
LSF31
TMC2-400##376
LSF33
TMC2X-400##376
LSF33
25
C120
LSF09
TC-350##315
LSF33
TMC2-400##425
LSF34
TMC2X-400##425
LSF34
25
C180
LSF09
TC-400##315
LSF33
32
C250
LSF10
TC-400##354
LSF34
32
C280
LSF10
32
C290
LSF11
40
C300
LSF13
40
C380
LSF13
50S
C450
LSF18
50S
C500
LSF18
50
C550
LSF18