Typical Configurations
The illustrations provided below are indicative of some of the common methods of installation configurations adopted. These are for informative guidance only and relevant site conditions along with any specified national or international codes of practice must always take precedence.
The accessories available offer a wide, flexible approach in mounting, sealing and earth connection provision. Selection and installation according to the engineering specification may vary from these illustrations.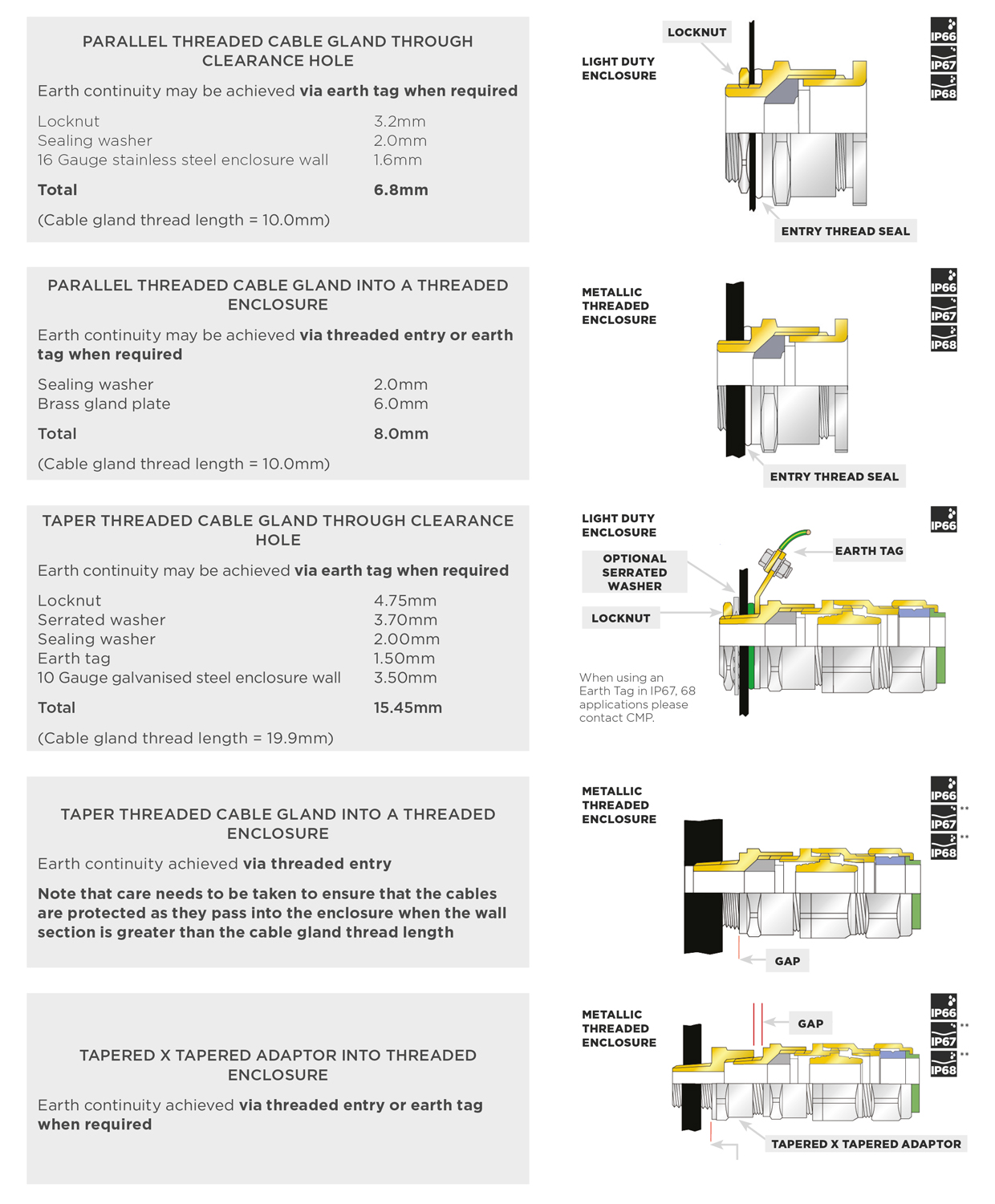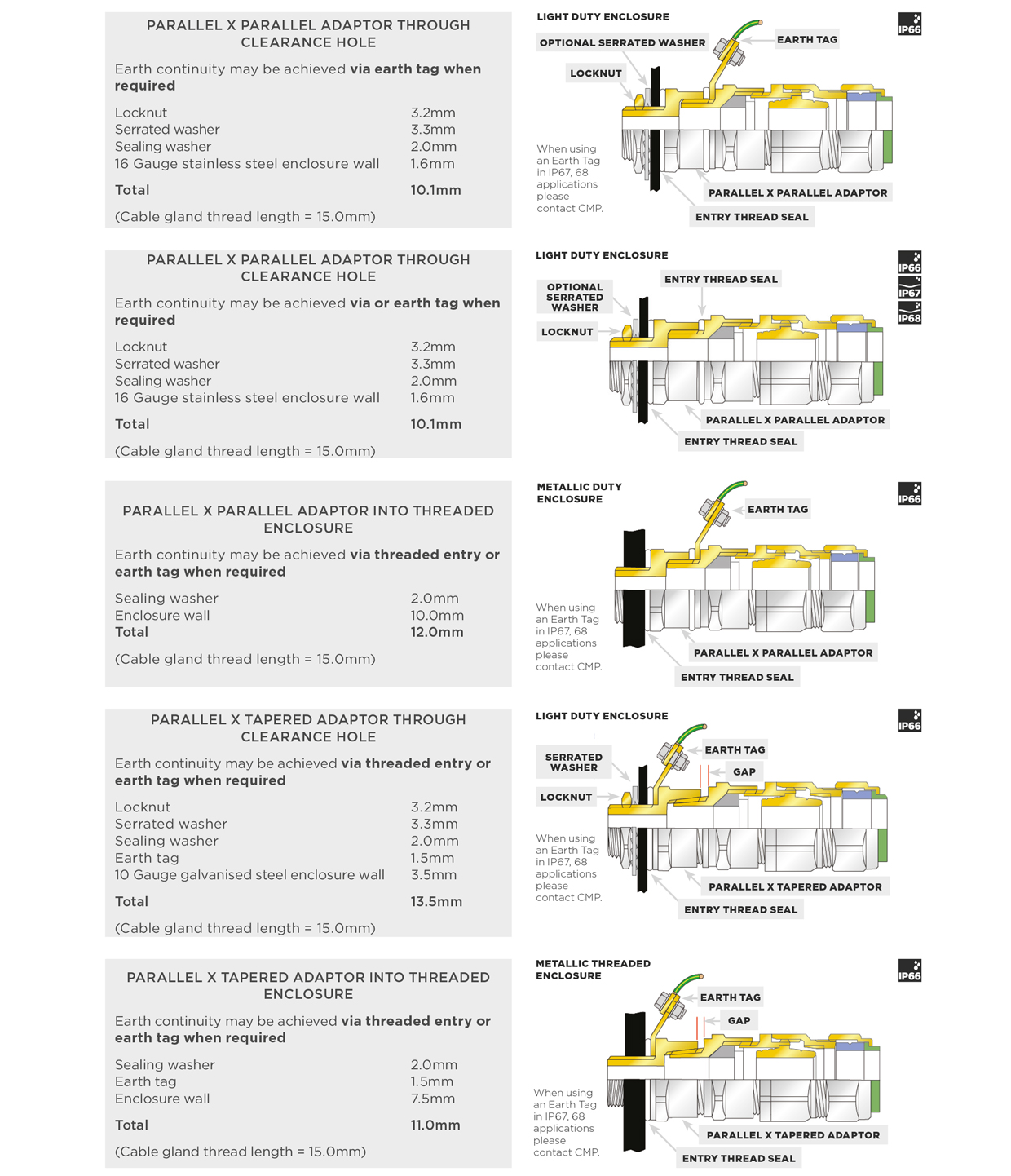 * IP67, IP68 Rating with deluge seal ** IP67, IP68 Rating with deluge seal and appropriate thread grease on tapered threads
CMP NPT threads do not require additional sealing for IP66 since a male CMP NPT thread fitted to an enlosure / equipment with a female NPT entry thread will maintain equipment Ingress Protection ratings of IP66 without additional sealing (1), provided CMP Installation Fitting Instructions are followed and the threads are 'wrench tight'.
(1) The mating female thread must be machined with the full female thread depth, in compliance with the dimensions and tolerances detailed in the NPT Thread Standard ANSI/ASME B1.20.1:2013. It should be noted that all female NPT threads of any product supplied by CMP are machined in full compliance with this Standard.