Flameproof Sealing Methods
Typically there are five different types of sealing methods used on, or in place of the cable inner bedding; four of which utilise a sealing ring, and a fifth which uses a barrier seal, such as RapidEx, to accomplish the same Ex protection method.
The selection of sealing method will be impacted by the relevant installation standard and will also play a key role in determining which cable gland is used. This in turn must be determined by the type and physical characteristics of the chosen cable.
It should be noted that not all cables are the same and the physical characteristics of one cable made by a certain manufacturer may differ considerably from another manufacturer's product, even when the general specification is the same. For the avoidance of doubt, CMP's technical team can carry out assessments for the most appropriate selection of both gland and cable.
The general types are shown below. Please click on the image to view a brief description: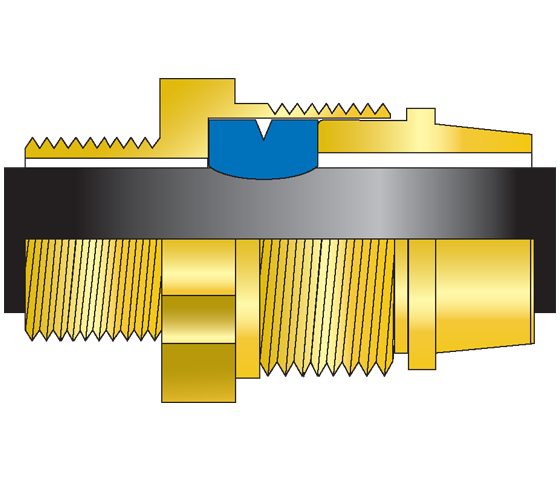 Compression Seal (Sealing Ring)
The Compression Seal is an elastomeric sealing ring that has a central V-groove or weak back in its design that is intended to be closed by different degrees, with pressure applied evenly from both sides during the tightening process, in order to create a downward seal on the cable inner bedding. It is common for the inner compression seal to be simultaneously activated when tightening the armour clamp.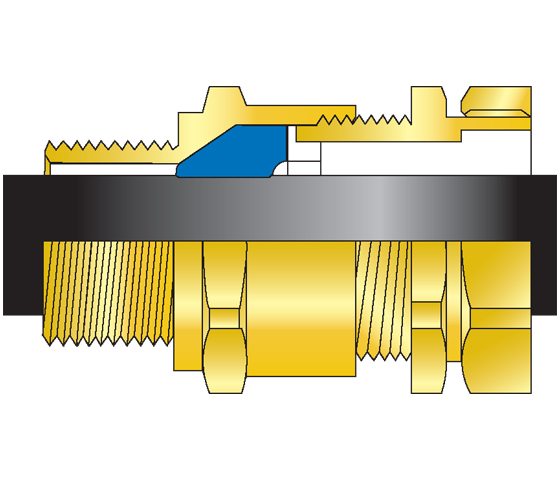 Displacement Seal (Sealing Ring)
The Displacement Seal does not employ a weak back design. Instead the Displacement Seal is gradually pushed down a taper, with pressure applied from one side only during the tightening process, until it makes an effective seal on the cable. The inner displacement sealing ring is usually tightened independently of the armour clamping process.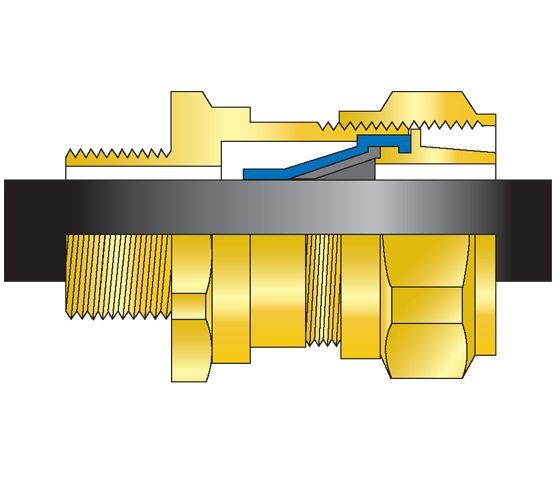 Diaphragm Seal (Sealing Ring)
The Diaphragm Seal is comprised of a flexible elastomeric membrane that may be attached to the armour cone, it is designed to fit tightly after stretching over the cable inner bedding.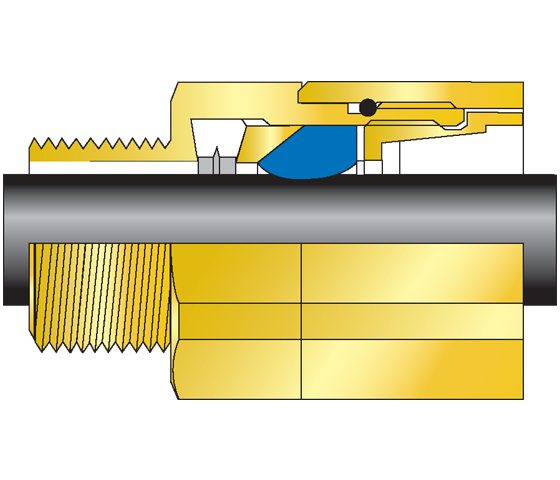 Compensating Displacement Seal (CDS) System (Sealing Ring)
The Compensating Displacement Seal system utilises the principal of the Displacement Seal but with the addition of a compensator that allows the Cable Gland components to be fully tightened, whilst the force applied to the cable inner bedding is controlled or limited. This means that the same force is applied during the tightening process regardless of the cable diameter.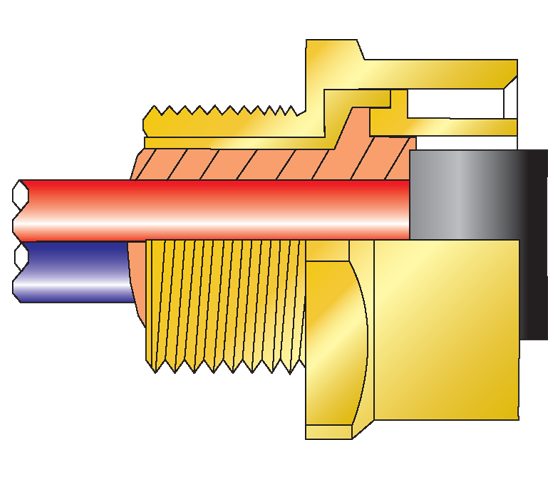 Compound Barrier Seal
The compound barrier seal is carried out on-site and is used primarily in explosive atmospheres. The inner cable bedding must first be removed and a barrier seal, like that which has been specially tested for use in potentially explosive atmospheres, is applied around the conductors.

CMP has developed a fully certified liquid resin version of this called RapidEx, which in ambient temperatures of +40°C can be installed in seconds and sets in minutes.