RapidEx Barrier Cable Gland Series
Fast Curing Gas-Blocking Resin Seal
RapidEx is a revolutionary liquid resin sealing solution for barrier cable glands and unions, for use in conjunction with flameproof or explosion-proof enclosures. During application the liquid resin flows between and around the cable conductors to ensure a complete and total seal, by expelling any air pockets in the process and eliminating any voids.
The CMP RapidEx barrier cable gland range is certified to the latest global technical standards including ATEX, IECEx and cCSAus certification, amongst others, to the latest global technical standards, including IEC, EN, CSA & UL, and is fully compatible with IEC, AS/NZS, NEC & CEC wiring code rules.
Speak to us about your requirements today.
Jump to products
How does RapidEx work?
The unique formula begins with a low viscosity liquid that flows into the cable interstices completely surrounding the cable conductors, driving out the air in the process. The viscosity then increases and completely cures in minutes, forming a reliable flameproof or explosion-proof seal. For more information on sealing times see the FAQs at the bottom of this page.
Why choose RapidEx?
Traditional barrier cable glands which use an epoxy-cured, clay based sealing compound, have been used in the industry for many years, to provide effective cable sealing.
A certain degree of skill is required with this traditional time-consuming installation process and the risk of voids increases with the number of cable cores.
Multi-core cable requires the highest degree of competence and a lengthy installation time to ensure a void-free, safe installation. The process carries with it a higher level of risk, and may lead to rework, or ultimately failure of the seal.
What are the benefits of RapidEx?
The unique RapidEx sealing solution has been successfully installed on thousands of enclosures worldwide. Benefits include:
Faster curing times; Up to 18 times faster than traditional epoxy/clay based compound, curing in less than 40 minutes at 68°F / 20°C
Easy application with a clean, fast mixing approach and consistent liquid pour fill
Tried and tested; Thermal endurance / age-tested to the latest version edition of IEC 60079-0 and explosion pressure tested to IEC 60079-1, CSA-C 22.2, and UL 2225
More conductors can be accommodated compared with some epoxy resin equivalents
Better seal accuracy and reliability
Reduction in failures means safety improvements
Make an enquiry today
We'd like to keep in touch
We have some exciting things in the pipeline - if you'd like to be the first to know please enter your email address below.
Frequently Asked Questions
How long does RapidEx take to cure?
The curing time for RapidEx varies depending on the ambient tempature. The graphs below show a guide to curing times at example temperatures of 40°C and 20°C respectively.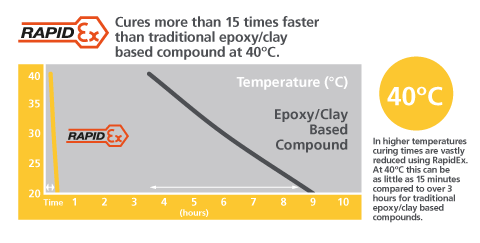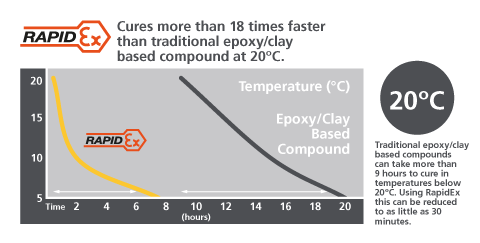 How much RapidEx liquid pour resin do I require to install my CMP barrier cable glands?
The quantity of RapidEx per cable gland differs depending on the size of the cable gland. Our handy table provides a guide to how much RapidEx is required based on your CMP cable gland size.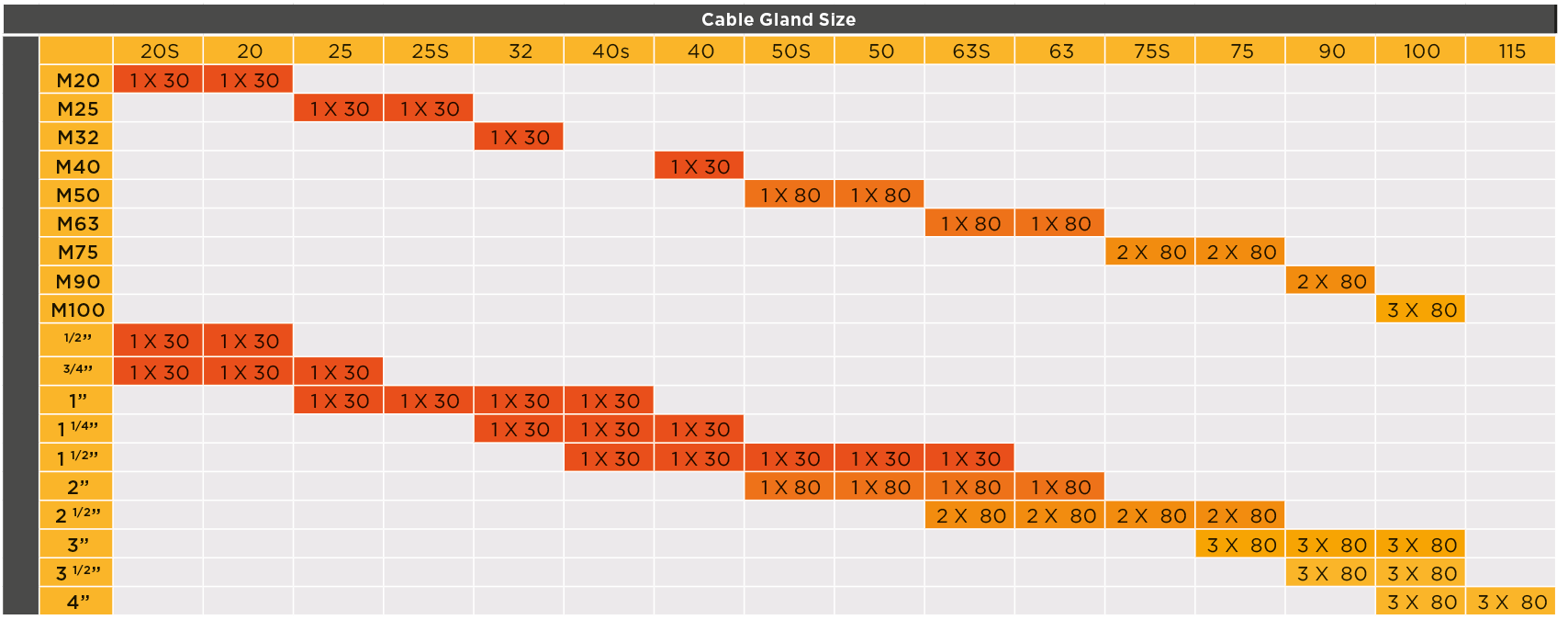 What temperature range can RapidEx be installed at?
The optimum temperature range for the storage of RapidEx is +5°C to +25°C and the temperature prior to mixing must be above +5°C.
It is also essential that the temperature of the cable gland where RapidEx will be installed is raised above +5°C, prior to installing the RapidEx liquid resin.
Please refer to our guide when installing at temperatures below +5°C.
What temperature should RapidEx be stored at?
We recommend storing RapidEx between +5°C and +25°C. This will ensure a shelf life of up to 2 years.
Which CMP cable glands or accessories are available for supply with RapidEx?
RapidEx can be supplied with all the products listed on this page.
How do I store RapidEx?
RapidEx is should be stored at a temperature of 5°C-25°C (41°F-77°F).
The product is sensitive to moisture and should be protected from frost.
Once the foil packet which the product is stored in is opened, RapidEx should be installed within 12 hours.