Message to Customers in Americas Region
Our Valued Customers:
Covid-19 – Business update 3/24/2020
Further to our recent communication, and the subsequent Harris County Stay-Home-Work-Safe order; we would like to update you on the status of operations at CMP Houston.
As an essential business in support of operations and maintenance of critical business sectors, as identified by the U.S. Department of Homeland Security National CISA (Cybersecurity and Infrastructure Security Agency), and specifically:
Critical Manufacturing Sector
Energy Sector
CMP will remain open and operational to provide, the Essential Services Necessary to Maintain Operations of our customers, who also provide support to critical business sectors.
In line with City, County and Federal advice, we have taken every precaution possible to safeguard our valued employees. Our Sales and internal staff will be working from home during this period, and although our warehouse remains open and staffed, those who remain at CMP Houston, are practicing self-distancing, and we are operating a strict hygiene policy.
Our staff are here to help you at all times via phone, email or video-conferencing. A full statement on our approach to the situation at our UK manufacturing facility is available online at: www.cmp-products.com/covid-19
Providing there are no additional policy changes or restrictions, we will continue to operate our business and support our customers and community. We are here to help, please do not hesitate to get in touch if you have any questions.
In the meantime, please take care, and thank you for your continued support
Regards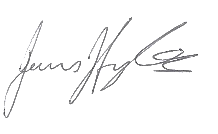 Jamie Hughes
Regional Manager – The Americas