Press Enquiry? Contact the CMP
Marketing Team on
+44 191 265 7411
Sign up to get the latest news delivered to your inbox
Thursday, 2 July 2020
Cord Grip Cable Glands Launched by CMP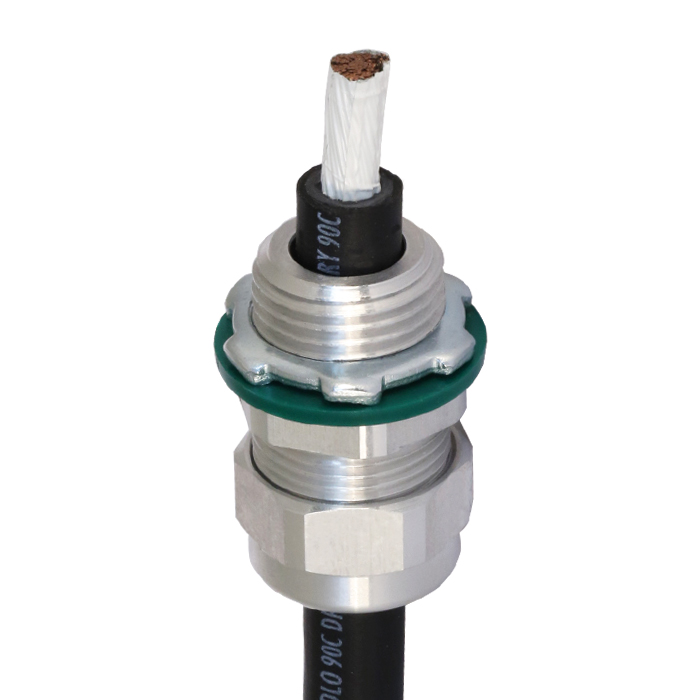 Leading cable gland and cable cleat specialist, CMP Products, has extended its North American product range with the launch of a brand new cord grip cable gland.
CMP's latest cable glands in the CG Range are designed and engineered specifically to suit unarmored flexible cable and cord as used predominantly throughout the USA and Canada.
Manufactured from high-grade 6000 series aluminum, the glands provide excellent corrosion and ingress protection in wet, dry or hazardous environments; and have undergone testing to the latest edition of UL50E.
They join the company's suite of existing UL and CSA certified cable glands, which have undergone some of the most stringent tests for cable glands. Jamie Hughes, head of CMP's Americas operation in Houston, explains:
"Cord grips have been used in the Americas for several years, with many designed and tested to dated standards. Conversely, the CMP CG series is tested to the very latest edition of UL514B. It's a much more challenging test and a better way to demonstrate how the cable glands will perform in real life scenarios."
The cord grip has been developed utilizing CMP's heritage of more than 60 years and covers a wider range of cables with fewer cable glands, hence reducing inventory levels and therefore cost. Available in sizes 3/8" to 2"; each product includes an entry thread seal and locknut as standard.
In relation to the timing of the launch Jamie added:
"The timing of the launch is crucial in these unprecedented times and it's credit to our R&D Team and manufacturing colleagues that we are able to launch and hold stock of these products for our customers despite everything that is going on in the world.
"We have been based in Houston for more than 20 years and the launch of the cord grip is a welcome addition that will give another boost to our business and that of our distributors."
Other materials available on request include zinc plated steel, stainless steel and nickel plated on request. For further information, please visit: www.cmp-products.com/cord-grip