Press Enquiry? Contact the CMP
Marketing Team on
+44 191 265 7411
Sign up to get the latest news delivered to your inbox
Monday, 1 May 2017
Sentinel, The Ultimate Protective Shield
Introducing the Sentinel, the ultimate protective shield in harsh corrosive environments for TMC2 & TMC2X 
In harsh corrosive environments, protection of equipment from the effects of corrosion is of paramount importance.
Cable glands manufactured from Zinc Plated Steel, Aluminum, Nickel Plated Brass or Stainless Steel are all suitable for use in most industrial environments, with each material offering varying levels of protection against corrosion.
What corrosive environments and substances can cable glands be exposed to?
When subjected to harsh corrosive environments like those encountered in the marine, mining and petrochemical industries, cable glands can be exposed to some highly corrosive substances such as salt water (NaCl+H2O), potash (KCl:NaCl) and hydrogen sulphide (H2S) which can aggressively corrode the base materials.
How can corrosion affect cable glands? 
In many instances moisture and corrosive elements will penetrate any weak points, such as joints, or any areas perhaps damaged during installation, resulting in corrosion taking place beneath the coating which often goes undetected resulting in costly equipment failure.
How can the Sentinel solution help to combat the effects of corrosion on cable glands?
The Sentinel Corrosion Shield has been developed in conjunction with some of CMP's industrial clients to provide an engineering solution to corrosion issues. The concept is a simple to install, rigid, mechanical device that fully encapsulates and seals the cable gland from the surrounding environment.
The Corrosion Shield incorporates a combination of existing, industry proven, CMP sealing technologies, along with a unique new interface seal design, developed specifically for this application, which allows installation through clearance holes or Metric and NPT threaded entries. This combination ensures complete protection on every installation with both interface seals provided as standard.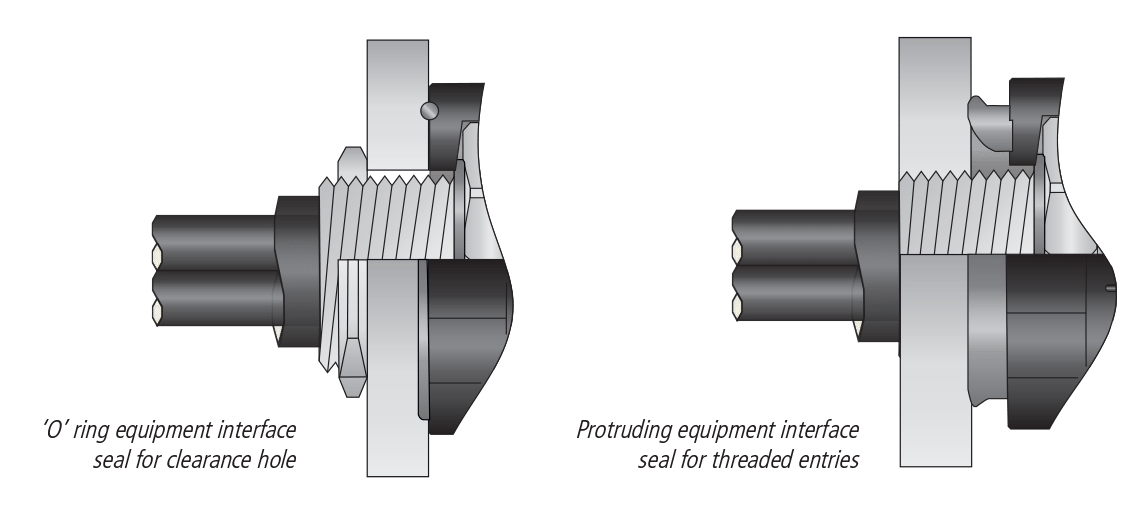 What tests have been undertaken to prove the Sentinel is suitable for use in corrosive environments?
The Sentinel Corrosion Shield has been rigorously tested for mechanical strength providing an ultra-high impact resistance of 20 joules at -60°C;
This Corrosion Shield has also been tested against liquid or dust ingress, providing IP66, IP67, IP68, NEMA 4X, 6 & 6P levels of protection.
The onerous tests for this product against corrosion resistance include a 600 hour salt spray (ASTM B117), 600 hour potash immersion and UV exposure assessment.
Deluge tested to DTS01 : 91
Is the product easy to install and identify?
The fully, re-usable, simple design allows quick and easy installation with clear external marking that allows the user to easily identify the type and size of installed cable gland and is easily disconnected for inspection or maintenance.
What material is the product manufactured from? 
The Sentinel Corrosion Shield is manufactured from low smoke and fume, zero halogen polyamide, providing a cost-effective, superior corrosion resistance solution that is guaranteed to extend the life-span of the cable gland and equipment.
For further information or to make an enquiry today please contact CMP Houston –
Email: houstonoffice@cmp-products.com Tel: +1 281 776 5201
Visit the product page where you can download a data sheet and find out more information on the product here.