Press Enquiry? Contact the CMP
Marketing Team on
+44 191 265 7411
Sign up to get the latest news delivered to your inbox
Tuesday, 3 September 2019
Research and development complete for new product range, as TruSeal is released to market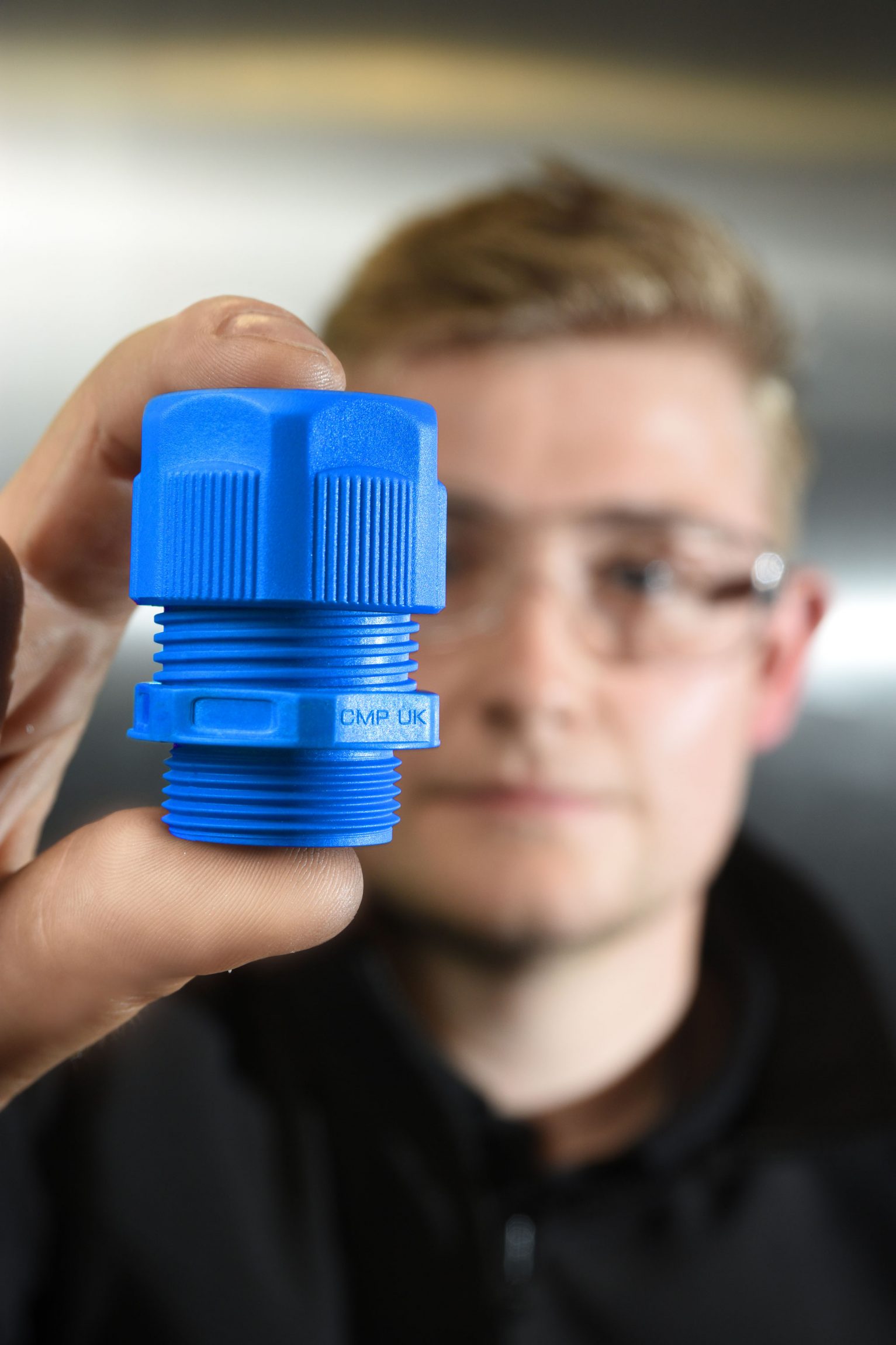 Leading cable gland and cable cleat manufacturer, CMP Products, has released its new product range 'TruSeal' to the market, following significant investment in the latest machinery and tooling at its UK headquarters in the North East.
CMP announced today that its new polymer and metallic cable glands, for industrial and explosive atmospheres, are now available for global distribution, ahead of a formal launch at September's 'Offshore Europe' exhibition in Aberdeen.
The TruSeal range complies with the very latest product safety standards for industrial (IEC/EN 62444) and explosive atmosphere (IEC/EN 60079-0, 7, 31) installations, whilst all materials are UV resistant, zero halogen and phosphorus free as standard.
In addition, the products are certified to perform across an extensive range of hot and cold temperatures and have the highest-available impact ratings.
CMP's R&D (research and development) team has designed TruSeal so that each cable gland size can be supplied with three different polymer sealing rings, ensuring that each size of TruSeal gland has the largest cable acceptance range on the market. This aids with reducing onsite inventory levels and costs.
Engineers from R&D, manufacturing and automation have played key roles in taking TruSeal to market, whilst the company has invested in certification for the new glands along with new plant and equipment, including new pad printing facilities and state of the art injection moulding.
Lee Frizzell, Technical Director at CMP said:
"Through extensive research into the global market and informed insights from our customers, we have created what we believe to be the safest, best quality cable gland of its kind and as a result we expect demand to be high.
"The development of TruSeal has been a collaborative approach between our customers and our technical experts in both the UK and around the world. Launching a new product range is challenging, but we are excited to see demand accelerate now that the product is available."