Press Enquiry? Contact the CMP
Marketing Team on
+44 191 265 7411
Sign up to get the latest news delivered to your inbox
Monday, 7 November 2016
PXSS2K Series Product Update – Effective November 2016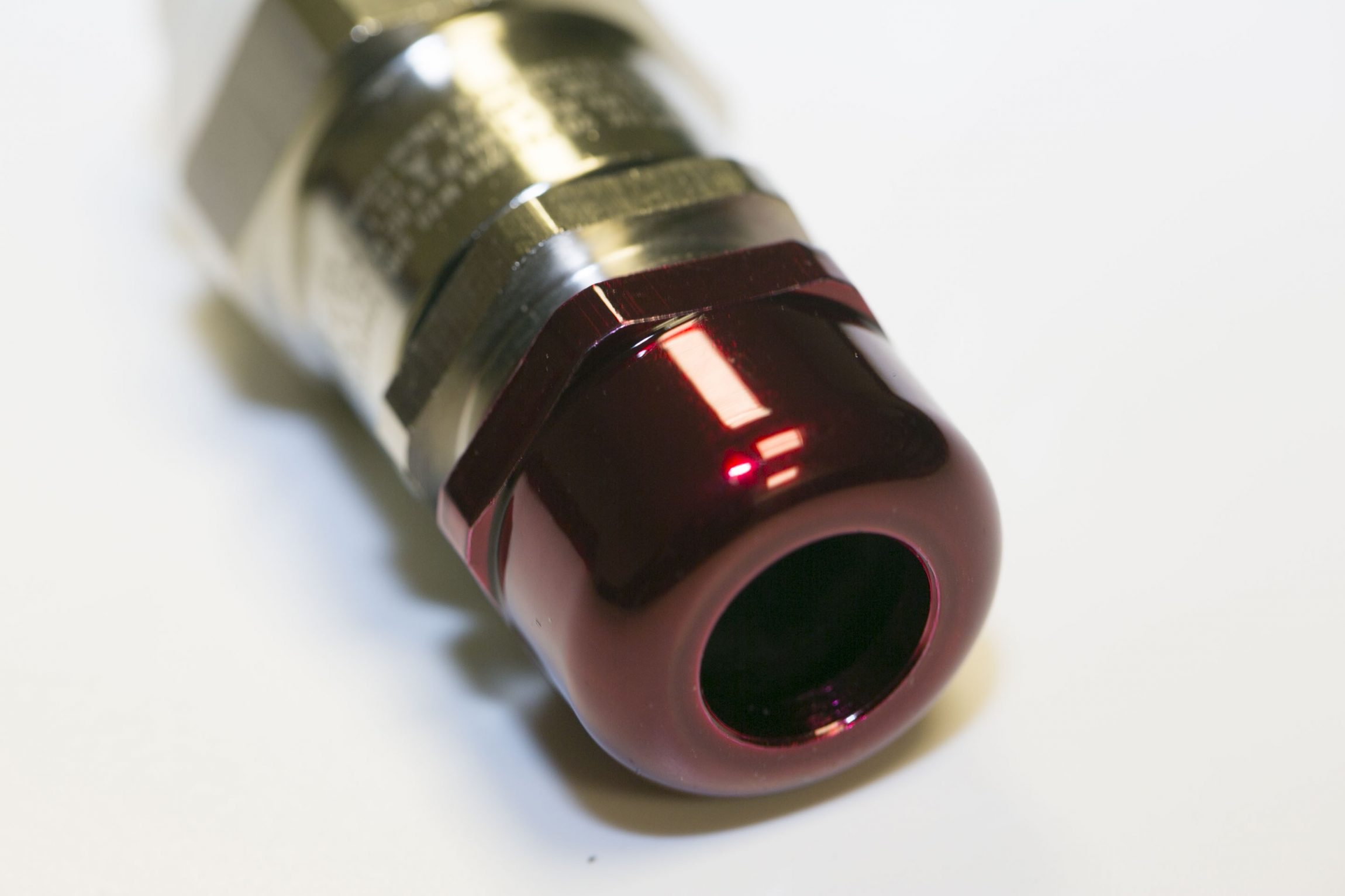 With effect from November 2016 customers will start to receive our PXSS2K barrier cable gland with a red back nut.
This brings the PXSS2K in line with the rest of the CMP barrier cable gland range and means that all of our barrier cable glands will be identifiable as IEC Ex d or Division 1 Hazardous location barrier cable glands due to a red back nut or red  ferrule (see accompanying picture).
The change is purely aesthetic, but we have outlined below what to expect:
Easy identification
CMP barrier cable glands will be immediately identifiable as an IEC Ex d Zone 1 or Class I Division 1 Hazardous location barrier cable gland, helping to ensure that the right cable gland is used with the right equipment in the right location. It also means that the product is easily identifiable as a barrier cable gland when held in stock by customers.
Existing stock
The changes we have made are purely for identification purposes; both the marking and the product remain the same. Because the product is of high quality and the change is purely aesthetic, during this transition, customers may receive mixed stock when ordering.
Effect on price
There will be no change in cost as a result of this update.
Product sizes and materials affected
This change applies to the full range of PXSS2K barrier cable glands, in all sizes and materials –including the HC and PB options.
Implementation date
This change is effective immediately from November 2016.
Additional support
Our customer service team is available for any queries you may have on this product update. Our initial feedback has been positive and we believe that our effort for continuous improvement across all of our product rages will be well-received by customers and installers alike.
Please contact your local sales office for further information.