Press Enquiry? Contact the CMP
Marketing Team on
+44 191 265 7411
Sign up to get the latest news delivered to your inbox
Wednesday, 31 October 2018
OSEA: CMP Previews New Polymer and Metallic Cable Glands into Asia Market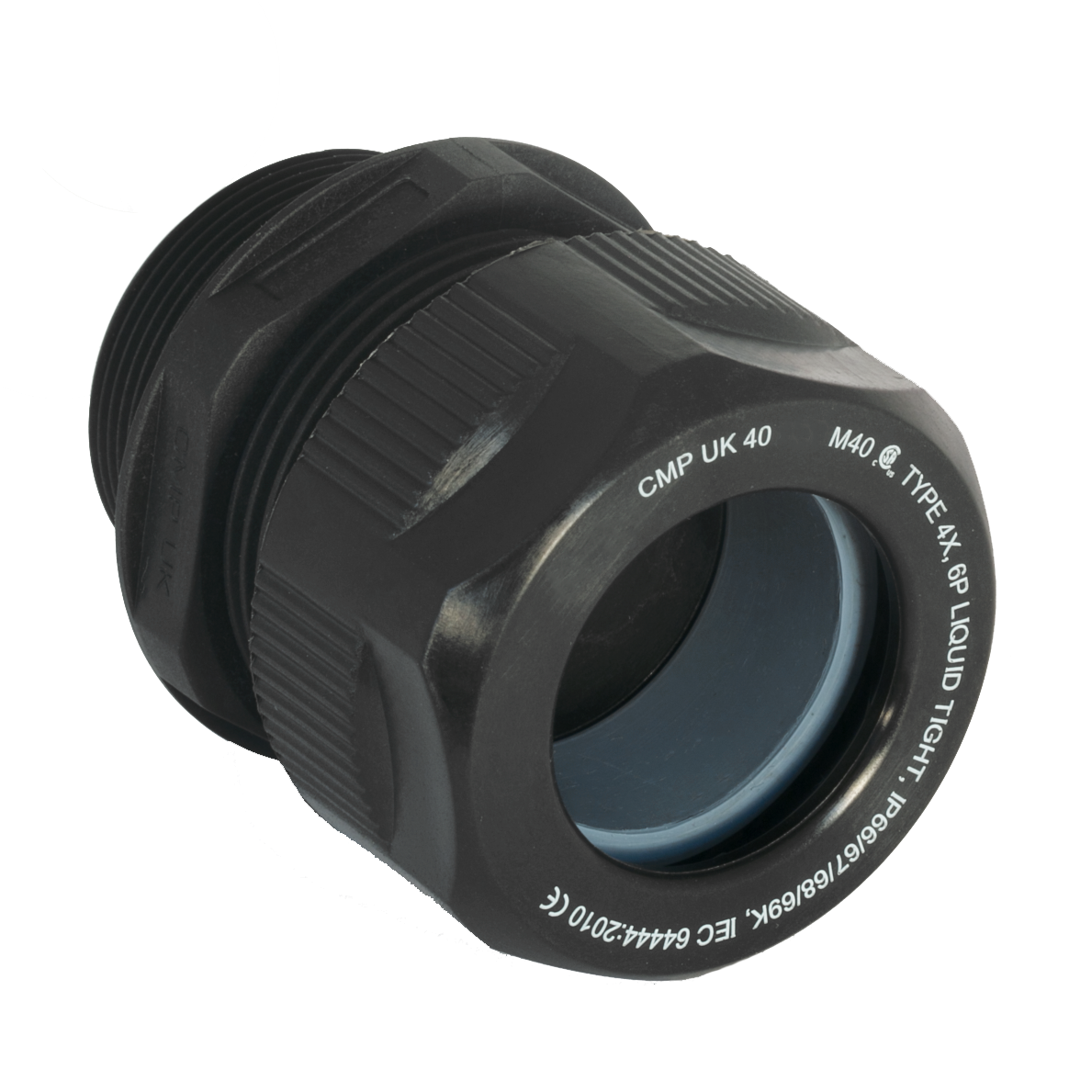 Market-leading cable gland company, CMP Products, will preview its newest range of products to international audiences at the OSEA exhibition in Singapore this month.
The 'TruSeal' range includes polymer, metallic and EMC cable glands (connectors) designed and engineered utilising CMP's 60 years of specialist expertise.
Visitors to the CMP stand at OSEA will have an exclusive view of the range, including the versatile seal that boasts the widest sealing range on the market for this type of product.
TruSeal cable glands have been precision engineered with significant investment in tooling, machinery, and materials. They will be manufactured by CMP under the close scrutiny of the company's ISO-approved quality systems to ensure excellent levels of quality.
In order to meet stringent standards, the product has passed a range of intensive assessments which include impact and pull, twist and corrosion tests whilst undergoing an enhanced 20 year aging programme to comply IEC and EN 62444.
Chief Executive, Vince Patterson said:
"Following substantial research and development in our TruSeal range, we now have a product that surpasses installation standards and is arguably the safest cable gland of its type in the world, built on a heritage of more than 60 years.
"The OSEA exhibition is a fantastic platform for the TruSeal range and we anticipate a great deal of interest from existing and new customers as word spreads. It is an important and exciting time for our business."
Formal certification to European and International standards is currently underway, after which CMP will be certifying TruSeal for the US, Canadian and Russian markets.
About OSEA
One of the largest oil trading hubs in the world, with an estimated market share of US$90 million for this year, Singapore will play host to over 12,000 visitors for OSEA 2018.
Register to attend the show today and find out how CMP's solutions can work for your project requirements.
OSEA will be held at Marina Bay Sands, Singapore, from 27 – 29 November 2018.
Book your Meeting at OSEA 2018