Press Enquiry? Contact the CMP
Marketing Team on
+44 191 265 7411
Sign up to get the latest news delivered to your inbox
Thursday, 23 November 2017
CMP Products Secures New Global Accreditation for Quality Management Systems
With the September 2018 deadline looming for manufacturers to retain their ISO quality accreditation, cable gland and cable cleat specialist, CMP Products is leading the industry by example, transitioning to the new standard almost a year in advance.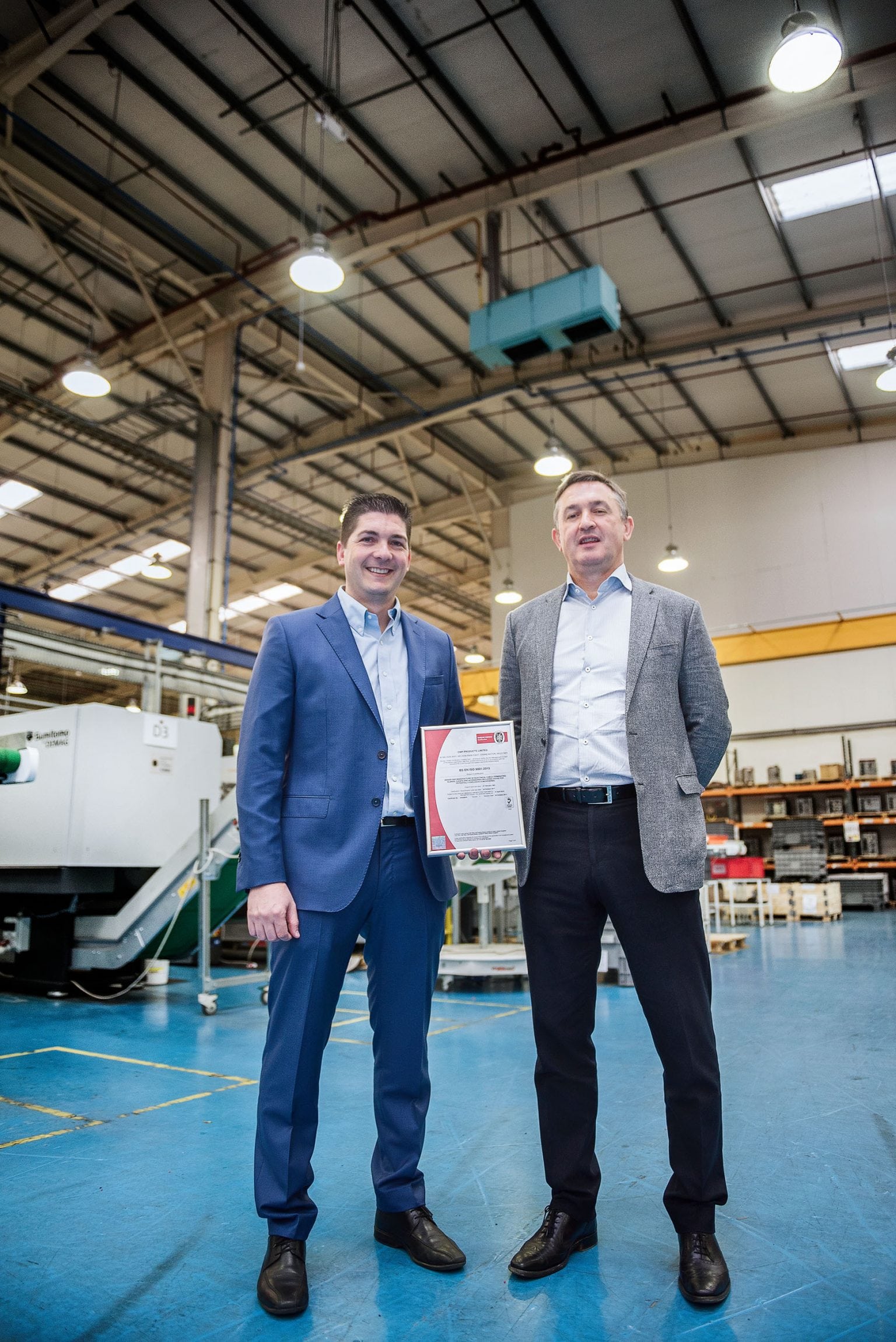 ISO 9001:2015 is the latest international standard for quality management systems and will supersede the current 2008 version next year. Without a 2015 certificate, manufacturers will no longer be able to claim that they are certified in quality management systems under ISO.
The new standard encompasses all of CMP's operating procedures and demonstrates the company's competence in quality, communication and management.
More importantly, attainment of the new standard assures customers that CMP – and all company's achieving the standard – has systems that are not just documented, but shared and followed throughout the business.
CMP's quality department led the drive to transition from ISO 9001:2008 to 9001:2015 ahead of the pack. Managing the project within his team and across all departments at CMP, Director of Quality, Francisco Dominguez said:
"This was a major exercise for CMP Products and we came through with flying colours; and without a single 'non-conformance' from the external auditor, which is an incredible accolade for the business and the quality team."
CMP Products CEO, Vince Patterson added:
"The new ISO quality standard looks beyond documented management systems, ensuring that quality is embedded within a business. It is about demonstrating leadership and improved customer satisfaction in all that we do.
"Without the new standard in place, supply companies will eventually struggle to do business unless they are accredited with ISO 9001:2015."