Press Enquiry? Contact the CMP
Marketing Team on
+44 191 265 7411
Sign up to get the latest news delivered to your inbox
Tuesday, 12 March 2019
CMP Products Expands African Operation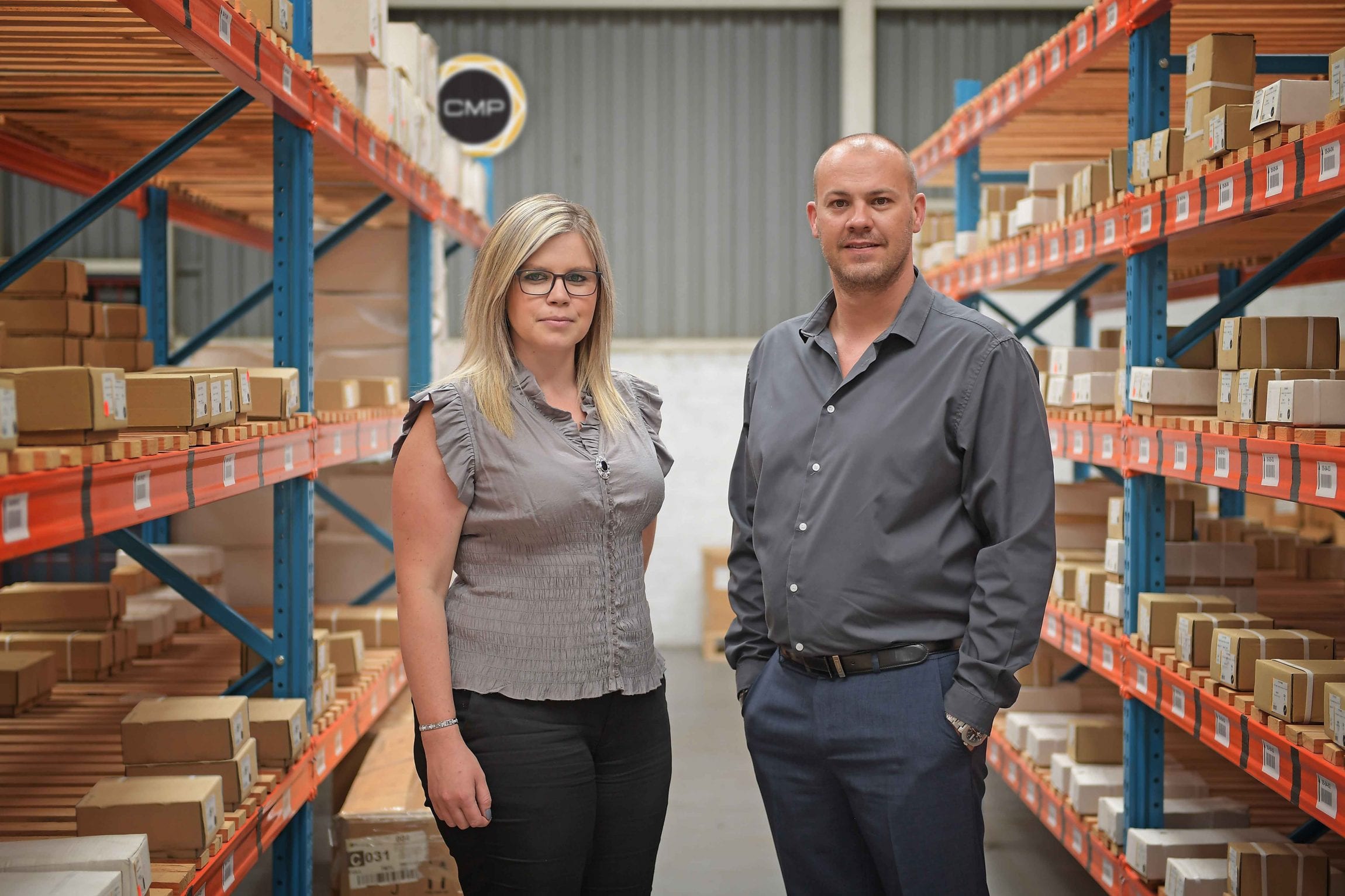 Leading cable gland and cable cleat manufacturer, CMP Products has strengthened its African presence with a new 516m2 warehouse/office facility and the appointment of a new management team.
The new premises, close to Johannesburg Airport provides customers with access to a greater range of cable glands and cable cleats than ever before and with even shorter lead times.
Recently-appointed Regional Sales Manager, Clinton Vieira heads up the new-look operation with a strong background in CMP's core target markets of Power and Renewable Energy.
Clinton is supported by his first new recruit; Office Manager, Chanelle Visagie, a passionate customer services specialist, tasked with running the Sub-Saharan operation from the warehouse and responsible for linking up regularly with CMP's manufacturing headquarters in the UK.
Clinton said:
"The new warehouse underpins our investment in the African market and provides our customers with unprecedented access to our products. With the direct link to the UK, we also ensure that customers have rapid access to the new products that we will be launching over the coming months and years."
Both Clinton and Chanelle and have started with CMP at a pivotal time and can see a great deal of scope for future growth. Clinton added:
"The company's reputation in this market is second to none for quality and service, and we are looking forward to spreading this message throughout the Sub-Saharan region. Combined with a new strategy and new operation, these are very exciting times for CMP."