Press Enquiry? Contact the CMP
Marketing Team on
+44 191 265 7411
Sign up to get the latest news delivered to your inbox
Tuesday, 26 November 2019
'AusRAIL PLUS' Provides Platform for New Cable Gland and Cleat Ranges
The largest rail event in the Southern Hemisphere will play host to CMP's latest range of products, suitable for the rail industry.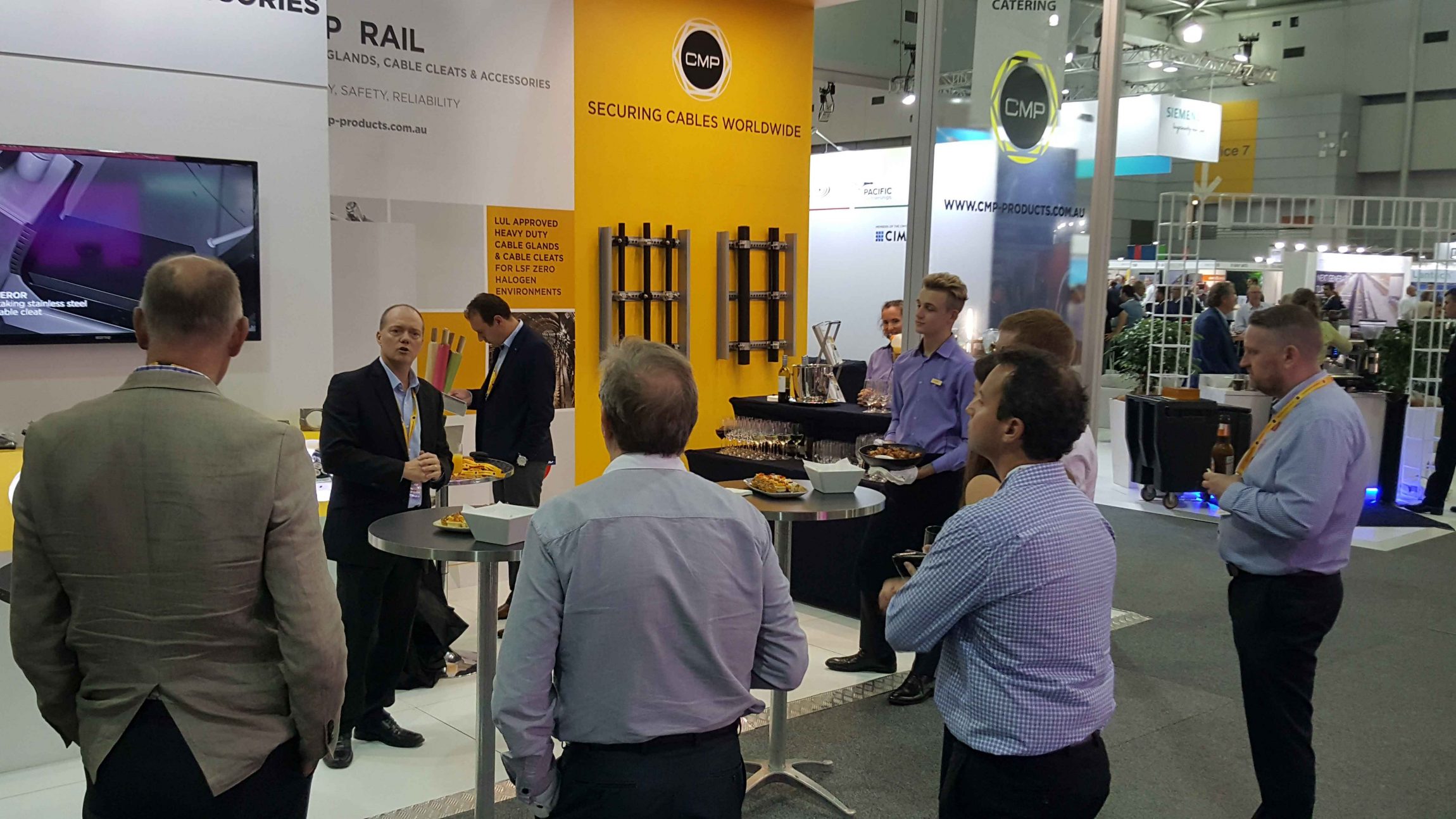 Located on Stand 99 at AusRAIL PLUS in Sydney, CMP's team will be on on-hand to discuss the latest innovation in polymer and metallic cable glands 'TruSeal', along with CMP's quad cleat range, launched earlier this year.
CMP's reputation in the rail industry has continued to gather pace in recent years, with successes recorded on Sydney Metro, Doha Metro and London Underground among many others. The company is also working closely with rolling stick manufacturers on bespoke product lines.
Cleat Product Manager, Chris Wright will travel to Sydney from the UK in support of the team, to advise on the application of the cleat range, including the Singapore Tunnel project, on which CMP's bespoke high voltage cleats are currently being installed.
TruSeal glands were launched in the autumn and complement the company's 'SOLO' range, which provides products that are:
Low smoke & fume
Zero halogen
Phosphorus-free
UV resistant
Flame retardant
Quality and safety are paramount in the design and manufacture of CMP's products, to ensure the safety of passengers, installers and operators at all times.
Visit stand 99 at AusRAIL PLUS to find out more.