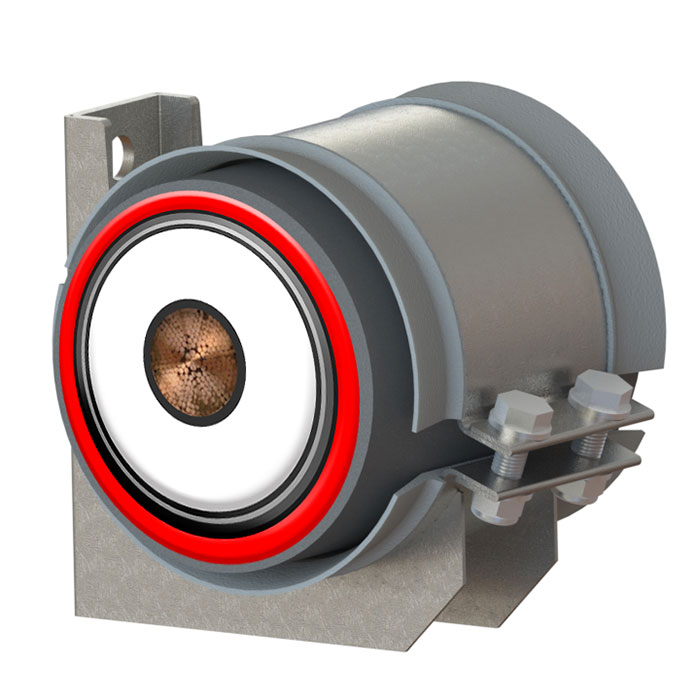 Want to discuss this product with one of the CMP Technical Team? Call one of our team now on
+44 191 265 7411
SHVSS-WM Single high voltage wall mounted cleat
We'd like to keep in touch
We have some exciting things in the pipeline - if you'd like to be the first to know please enter your email address below.
CMP SHVSS-WM wall mounted single cable cleat is a composite cable cleat which has been designed and constructed in accordance with International Standard IEC 61914: Cable cleats for electrical installations, to ensure the securing and retention of cables, without sustaining damage to the cable(s).
The stainless steel section of this cable cleat can be optionally coated with an extremely high performance UL94 V0 flame retardant, halogen free, low smoke and fume, low toxicity polymer alloy coating. The coating makes the cleat resistant to impact, abrasion, salt spray, chemical attack, weathering and UV, and is perfectly suited for use in rail and tunnel applications.
The SHVSS-WM cable cleat is an extension of CMP's SHVSS (Single High Voltage Stainless Steel) Cable Cleat system. The system is designed to suit installations of high voltage cables in a vertical parallel formation, where the cable cleat will be mounted against a wall or a vertical support structure. The design incorporates a hinged side and a fixing side allowing for easier installations.
The robust base design of the cleat enables the cable to be installed within the cable cleat before the top part of the cleat is clamped down onto the cable. The fixing bolts can be captive within the assembly with an option of a single closing bolt if required.
This cable cleat is fabricated in non-magnetic 316L stainless steel, giving it high creep strength whilst providing excellent corrosion resistance in the harshest environments.
Low Smoke and Fume, Zero Halogen (LSFOH) fixed liners are standard, restraining the cables within vertical applications whilst providing a layer of protection for the cable sheath and the cable cleat during normal operation where thermal elongation of cable occurs. This also protects the cable from chafing on any mounting surface due to differential movements such as those found in marine and offshore applications.
The LSFOH liners also assist in the extra protection of cables in the event of short circuit fault conditions.
FEATURES
316L stainless steel with polymer liner
Operating temperature -50°C to +60°C or -58°F to +140°F
Low Smoke and Fume Zero Halogen (LSF0H), Phosphorus-free liners
Type
SHVSS-WM - Single High Voltage Wall Mounted Cleat
Design Specification
IEC 61914:2015
Temperature for permanent application
-50°C to +60°C
Needle Flame Test
Pass - 120 second flame application time

Lateral Load Test
Refer to CMP Products, IEC 61914 clause 9.3
Impact Resistance
Pass - Very Heavy
Material
316L Stainless Steel with optional Low Smoke and Fume
Zero Halogen (LSF0H), Phosphorus-free
Jump to technical illustration
Fixing Pack Information
PART NO.
CABLE Ø
(in)
DIMENSIONS (in)
WEIGHT (oz)
MIN Ø
MAX Ø
W
H
D
P
FIXING HOLE Ø
SHVSS-WM-120130
4.724
5.118
7.874
7.087
6.969
6.142
5.315
68.255
SHVSS-WM-130140
5.118
5.512
8.268
7.087
7.165
6.142
5.315
70.407
SHVSS-WM-140150
5.512
5.906
8.661
7.480
7.756
6.142
5.709
74.604
SHVSS-WM-150160
5.906
6.299
9.055
7.480
7.953
6.142
5.709
76.686
SHVSS-WM-160170
6.299
6.693
9.449
7.874
8.543
6.142
6.102
80.989
SHVSS-WM-170180
6.693
7.087
9.843
7.874
8.74
6.142
6.102
83.070
Dimensions are displayed in inches unless otherwise stated
PART NO.
CABLE Ø
(mm)
DIMENSIONS (mm)
WEIGHT (g)
MIN Ø
MAX Ø
W
H
D
P
FIXING HOLE Ø
SHVSS-WM-120130
120
130
200
180
177
156
135
1935
SHVSS-WM-130140
130
140
210
180
182
156
135
1996
SHVSS-WM-140150
140
150
220
190
197
156
145
2115
SHVSS-WM-150160
150
160
230
190
202
156
145
2174
SHVSS-WM-160170
160
170
240
200
217
156
155
2296
SHVSS-WM-170180
170
180
250
200
222
156
155
2355
Dimensions are displayed in millimeters unless otherwise stated
Technical Illustration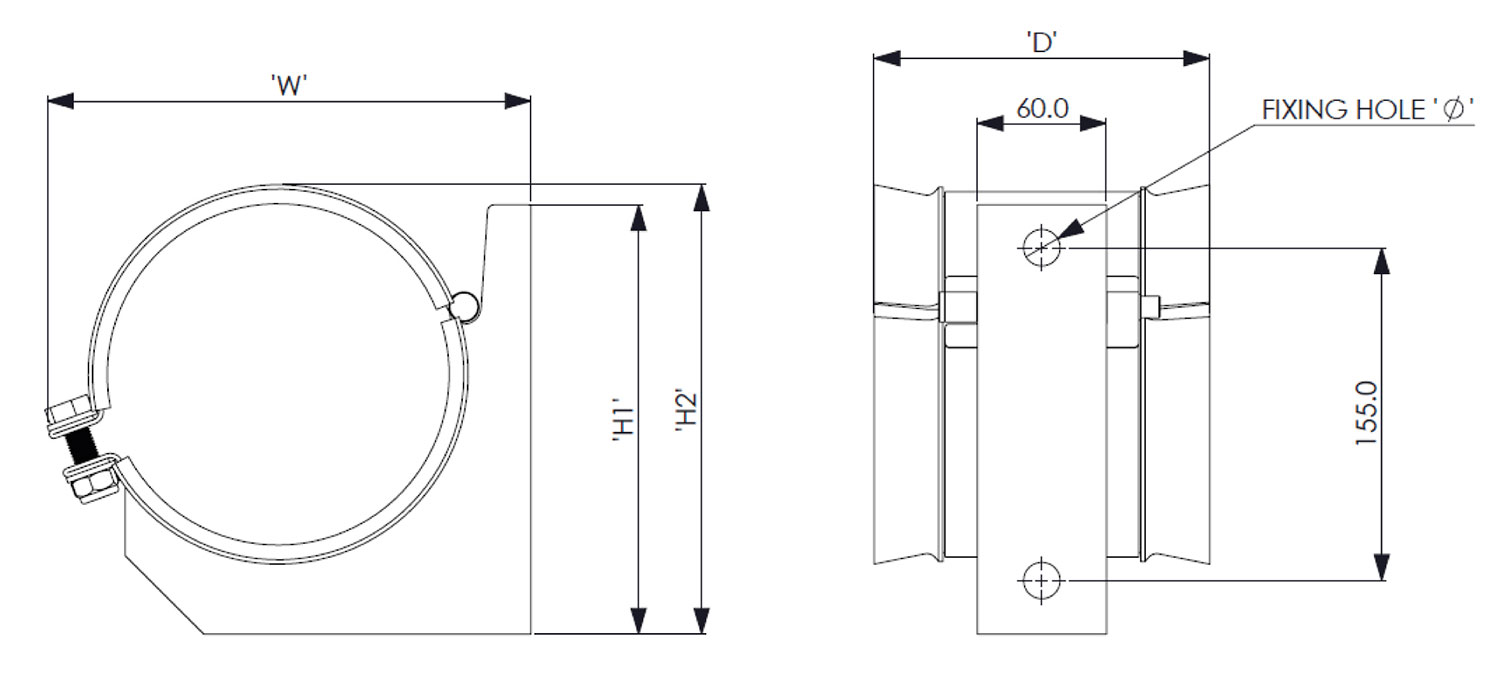 Both national and international types of projects develop detailed cable specifications to suit specific project requirements. These cable specifications often follow several aspects of the prevailing industry standards, however cable standards are often under ongoing development. Cable standards and industry requirements usually remain in step with each other.
Read more
Visit our Knowledge Base for technical expertise and advice, gathered over CMP's 60+ years' experience in the art of terminating cable glands.
Sign up now