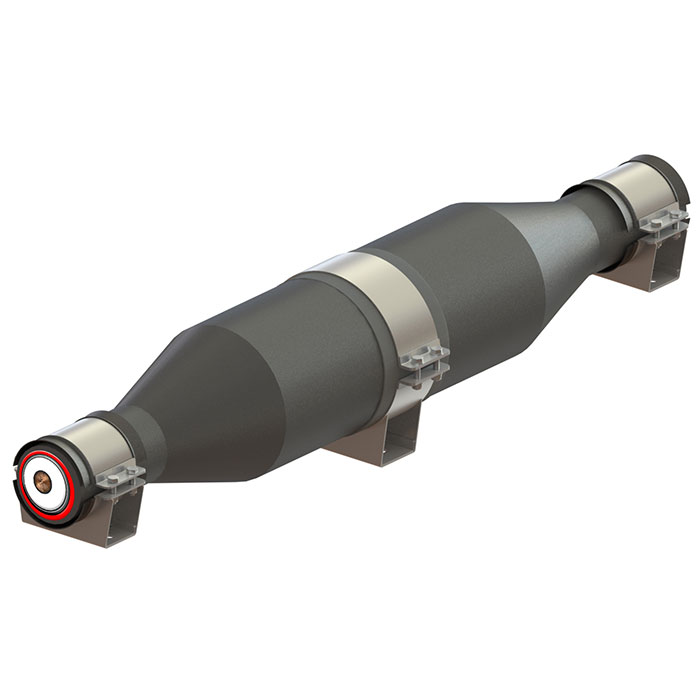 Want to discuss this product with one of the CMP Technical Team? Call one of our team now on
+44 191 265 7411
SHVSS-JSC Single high voltage, stainless steel, joint support cleat
We'd like to keep in touch
We have some exciting things in the pipeline - if you'd like to be the first to know please enter your email address below.
The CMP SHVSS-JSC single joint support cleat is an extension to the range of SHVSS products, for the safe retention of high voltage cable joints. The range has been designed, constructed and tested in accordance with the International Standard IEC 61914: Cable cleats for electrical installations; to ensure the securing and retention of cable joints, without sustaining damage.
This product has a large internal diameter to accept a single cable joint, safely securing it in position after the jointing process is complete.
The SHVSS-JSC offers greater flexibility for the installer due to its ability to rotate around the base fixing locations. In addition to this, the SHVSS-JSC is designed with flexible metallic wraps, allowing the cleat to adapt to situations where it may be difficult to move or align the cable joints.
SHVSS-JSC cleats are fabricated in non-magnetic 316L stainless steel with Flame Retardant Low Smoke and Fume (FR LSF) fixed liners fitted as standard. These liners help to restrain the joints, providing a layer of protection to the joint surface and the cable cleat during operation, where thermal elongation of the cable may cause the joint to move.
The fixed liners also assist in the extra protection of cable joints in the event of short circuit fault conditions.
Product dimensions are available on request, and can be adapted to suit specific applications. Please contact CMP to find out more via our online form, or by calling 0191 265 7411.
FEATURES
Third party certification to IEC 61914:2015
Sunlight (UV) resistant
Operating temperature -50°C to +60°C
Offers greater flexibility for installers
Excellent axial and lateral load retention
Type
6.1.3 Composite
Design Specification
IEC 61914
Temperature for permanent application
-50°C to + 60°C
IEC 61914 clause / part 6.2
Needle Flame Test
Pass - 120 seconds
IEC 61914 clause
10.0, 10.1, IEC 60695-11-5
Impact Resistance
Pass - Very Heavy
IEC 61914 clause 6.3, 6.3.5, 9.2
Material
316L Stainless Steel
Material Thickness
3mm
Liner Material
FR LSF / LSOH Polymer
Cable Formation
Single/Parallel
Jump to technical illustration
Fixing Pack Information
CABLE CLEAT SELECTION TABLE
SHVSS-JSC
PART NO.
TYPE
CABLE Ø RANGE
TAKE (mm)
DIMENSIONS (mm)
WEIGHT (g)
W1
W2*
H1
H2
D
P*
FIXING HOLE Ø
Available on request from CMP. Please contact via our online contact form, or by calling 0191 265 7411.
* These dimensions can be adapted to suit specific applications
Technical Illustration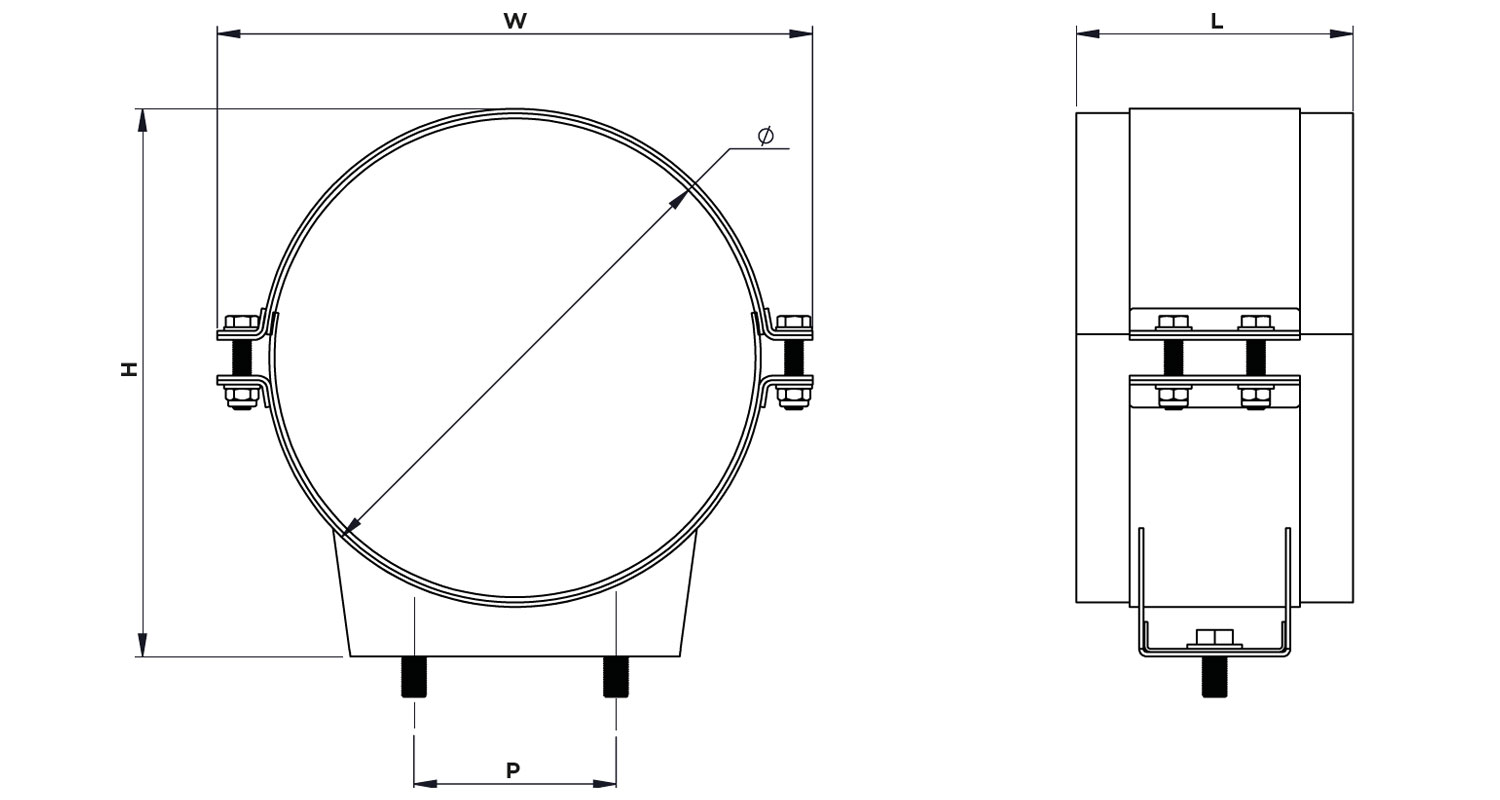 Visit our Knowledge Base for technical expertise and advice, gathered over CMP's 60+ years' experience in the art of terminating cable glands.
Sign up now