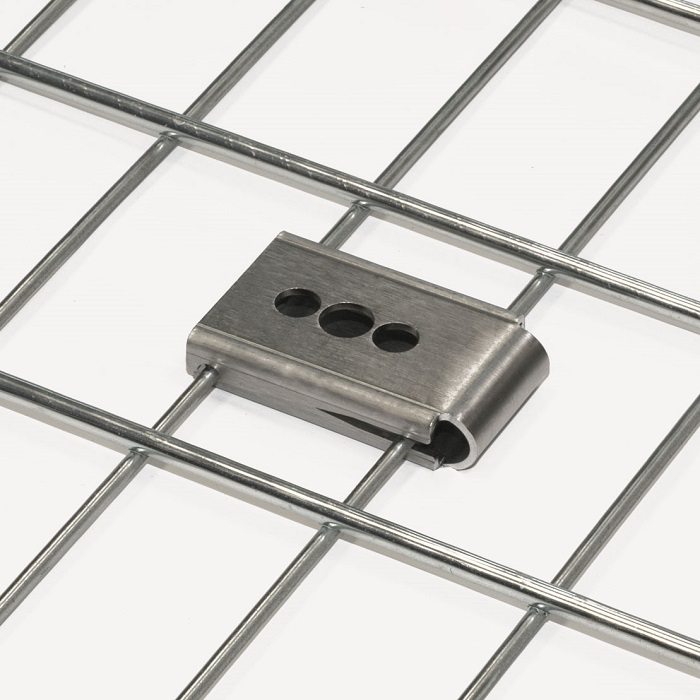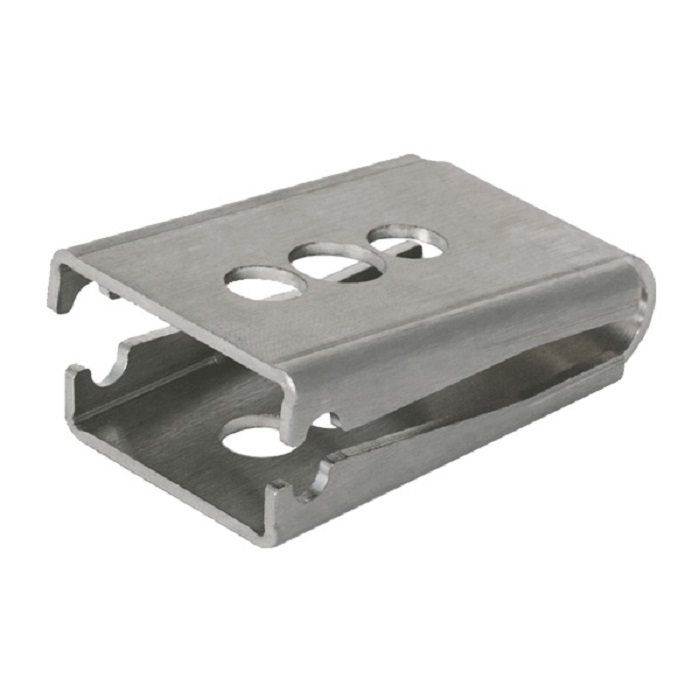 Want to discuss this product with one of the CMP Technical Team? Call one of our team now on
+44 191 265 7411
Wire Mesh Cable Tray / Basket Clips Designed to allow cable cleats to be safely installed on to wire mesh cable tray and / or basket
We'd like to keep in touch
We have some exciting things in the pipeline - if you'd like to be the first to know please enter your email address below.
The CMP Wire Mesh Cable Tray / Basket Clips are manufactured from 316L Stainless Steel and are designed to allow cable cleats to be safely installed on to wire mesh cable tray and / or basket.
The CMP basket clip has one M12 and two M10 clearance holes, and slides over the mesh wires of the tray or basket to provide a secure fixing surface for the cable cleat to be attached to. The CMP wire mesh cable tray / basket clips have been tested during short circuit conditions as specified in IEC 61914 'cable cleats for electrical installations'.
Fixing Pack Information
Visit our Knowledge Base for technical expertise and advice, gathered over CMP's 60+ years' experience in the art of terminating cable glands.
Sign up now